Why 'Kung Fu Panda 3' Might Be The Most Important Hollywood Movie Of 2016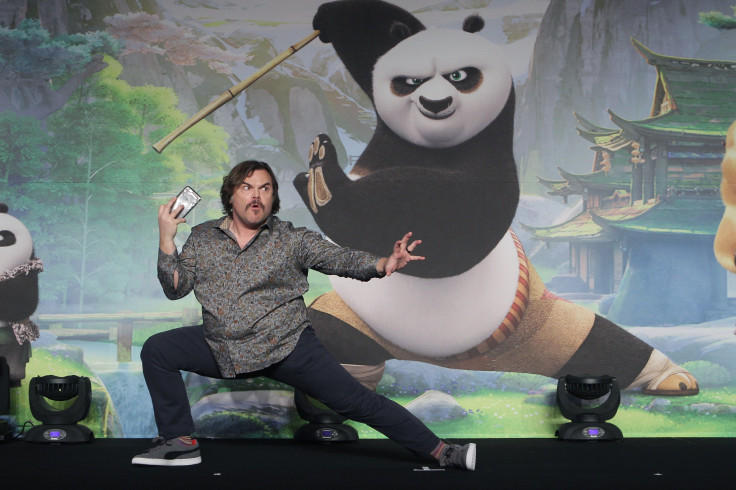 LOS ANGELES — For most Americans, the beginning of the year means good football, bad weather and worse movies. Hollywood tends to roll out formulaic comedies and cheap horror flicks in January and February, which is consistently the slowest time of the year for ticket sales.
But in what's soon to be the world's biggest movie market, it's Chinese New Year, a time when hundreds of millions of people go home to spend time with their families — and head to the country's cinemas in droves. That's something Hollywood can no longer afford to ignore, and this year there's a movie that could be a new blueprint for capitalizing on it: "Kung Fu Panda 3," the animated comedy from DreamWorks Animation.
While the Chinese government has historically blocked Western movies from playing during the holiday (as a way of keeping the spoils for local producers), the deepening relationships between Chinese and Hollywood studios is changing that. "Hunger Games" studio Lions Gate Entertainment Corp. signed a co-production deal with China's Hunan TV last year, and Dalian Wanda Group just bought a majority stake in "Jurassic World" production company Legendary Entertainment for $3.5 billion this month.
Getting access to the Chinese New Year movie market could have Hollywood rethinking the low priority they put on this time of year. "Kung Fu Panda 3," which opens simultaneously in the United States and China on Friday, could be the most important movie of the year for the future of the industry.
Comedies and horror movies usually dominate the U.S. box office this time of year for a variety of reasons: They're cheap to make, they probably won't win any Oscars, and they appeal to teens and tweens who can see them on school holidays or snow days. The Kevin Hart and Ice Cube comedy "Ride Along 2" was the movie that finally knocked "Star Wars: The Force Awakens" from the top of the charts earlier this month.
"Kung Fu Panda 3" does seem to suit the seasonal movie audience. It's a family-friendly comedy that features the voices of Jack Black and Seth Rogen. And while it's more expensive to make than the typical January release — the first two had production budgets estimated at more than $130 million — it has proven international appeal, particularly in China. "Kung Fu Panda 2" did $92 million in China in 2011, back when the country's total box office was less than a third of the size it is today.
But "Kung Fu Panda" playing well in China is nothing new. What is new is the fact that "Panda 3" is a co-production between DreamWorks Animation SKG and several Chinese companies, which opened the door for Hollywood to participate in the Chinese New Year windfall. And if the movie does as well as it's expected to — early preview numbers are encouraging — other studios are likely to want a piece of the action, even if it means rearranging their calendars.
It could also mean rearranging their budgets. To maximize the impact of "Kung Fu Panda 3" in China, the studios produced separate versions — one in English and one in Mandarin — which included reanimating characters' speaking scenes so their facial gestures lined up with the language they were speaking on screen.
It could also change the composition of some of the movies released then, as those with Chinese themes and stars would seem to have more appeal to the local audience — and are likelier to get through the government censors that have to approve every film shown in the country.
Sky Moore, a partner at law firm Stroock & Stroock & Lavan and the lead attorney on the Lions Gate–Hunan deal, told International Business Times that producers and writers have already taken note.
"You'll never, ever see another Chinese bad guy," Moore said.
So while a beginning-of-the-year release is still kind of regarded as second-tier status in this industry, that could change as Hollywood reorients itself eastward. And the next "Ride Along" might just have Kevin Hart and Ice Cube cruising down Shanghai's Bund when it hits theaters one or two Januarys from now.
© Copyright IBTimes 2022. All rights reserved.
FOLLOW MORE IBT NEWS ON THE BELOW CHANNELS