Why Mariah Carey Didn't Include Ex-Fiancé James Packer In New Memoir
KEY POINTS
Maria Carey said she left out her relationship with James Packer from her memoir because it didn't matter
Packer and Carey got engaged in 2016 after less than a year of dating but broke up in October of that year
She discusses her marriage to Tommy Mottola and fling with Derek Jeter in "The Meaning of Mariah Carey"
Mariah Carey isn't shying away from talking about her past relationships in her new memoir, "The Meaning of Mariah Carey," but there is one former flame she doesn't mention in the book—ex-fiancé James Packer.
In a new interview with The Guardian, Carey gave a straightforward response when asked about the glaring absence from her memoir.
"If it was a relationship that mattered, it's in the book. If not, it didn't occur," she told The Guardian's Hadley Freeman.
When pressed by Freeman regarding her engagement with the Australian billionaire, the singer responded, "We didn't have a physical relationship, to be honest with you."
Packer and Carey first met in 2014 in Aspen at the premiere of "Hercules," but it wasn't until June 2015 when they took their relationship public. Shortly after, Carey declared her love for Packer when she dedicated a performance of "Hero" to him during a concert at the Colosseum at Caesars Palace in Las Vegas.
"I've got a new heart," she said at the time. "James is in the house. Thank you for my heart."
They got engaged in January 2016 after less than a year of dating, with Carey getting a 35-carat ring from the Australian businessman. However, things went awry during their trip to Greece in September of that year. Their fight during the getaway led to their split the following month.
Prior to the breakup, Carey's rep confirmed that the two had a fight in Greece in a statement to Entertainment Tonight but said it was not due to cheating allegations or excessive spending by the singer.
Packer later said that being with Carey was a mistake.
"I was at a low point in my personal life," he said after their split. "She was kind, exciting and fun. Mariah is a woman of substance. But it was a mistake for her and a mistake for me."
Meanwhile, Carey said that she was doing well after their separation and added that "everything happens for a reason." She received a multi-million dollar settlement from her ex-fiancé and kept the reported $10 million engagement ring, which she later sold to an unnamed Los Angeles jeweler for $2.1 million in 2018, Page Six reported.
Though she kept Packer out of her memoir, Carey did mention her marriage to Tommy Mottola and fling with Derek Jeter.
The Grammy winner described her marriage to Mottola as overbearing and thanked Jeter for being "the catalyst [she] needed to get out from under Tommy's crippling control."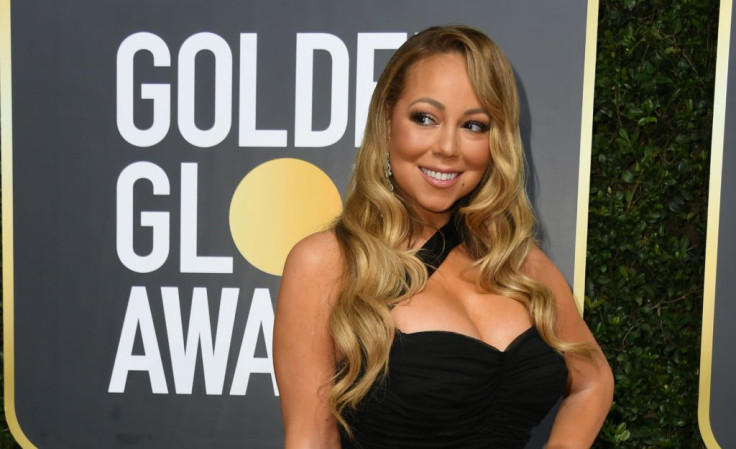 © Copyright IBTimes 2023. All rights reserved.