Why Meghan Markle Is Both A Princess And A Duchess, According To Royal Historian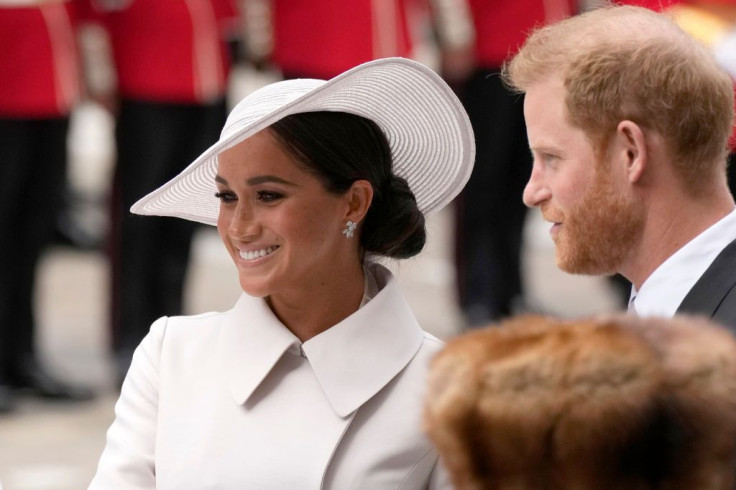 KEY POINTS
Royal historian Marlene Koenig said Meghan Markle is both a duchess and a princess thanks to Prince Harry
The titles they currently use, Duke and Duchess of Sussex, are ranked higher than prince and princess, the royal expert says
Royal commentators said the couple would not lose their titles even after quitting royal duties because it is Prince Harry's "birthright"
Meghan Markle is not only a duchess but also a princess, according to a royal expert.
While the former actress has only been using her duchess title since joining the British royal family, she also became a princess of the United Kingdom upon her wedding to Prince Harry on May 19, 2018, Insider reported.
"Of course Meghan is a princess. She would be styled as Princess Henry if Harry did not have a Dukedom," royal historian Marlene Koenig told the outlet, referencing Prince Harry's Duke of Sussex title, which he received from his grandmother Queen Elizabeth II following his wedding to Markle.
The couple's Duke and Duchess of Sussex titles are ranked higher than prince and princess, according to Koenig.
However, Prince Harry and Markle listed prince and princess of the United Kingdom as their occupations on the birth certificates of their son Archie in May 2019 and daughter Lilibet in June 2021, according to the outlet.
Prince Harry's older brother and sister-in-law Prince William and Kate Middleton reportedly also listed the same titles as their occupations on their children Prince George, Princess Charlotte and Prince Louis' birth certificates.
When they stepped back from their roles as working royals in 2020, Prince Harry and Markle promised to stop using their "His Royal Highness" and "Her Royal Highness" titles, but they continue to use their duke and duchess titles even after moving to California.
Royal commentators previously told Insider that the royal couple would not lose their titles even after quitting royal duties because it is Prince Harry's "birthright" as the son of Prince Charles, heir to the British throne.
"The Queen made the decision to honor Harry by making him a royal duke on his wedding day. He is, and will always be, a prince — given he is the second son of the heir to the throne," Robert Jobson, royal editor at the Evening Standard, previously told Insider.
Katie Nicholl, Vanity Fair's royal correspondent and author of "Harry: Life, Loss, and Love," said: "I think it would be highly unlikely for the Queen to revoke Harry's title. It is his birthright."
Tyler Perry, a close friend of Markle, recently sparked confusion on social media when he referred to her as "Princess Meghan" in his tribute for her 41st birthday on Aug. 4.
"I've had a front row seat in your life for the past few years. I've watched you endure things that would have broken a lot of people," Perry wrote in a message shared on Twitter and Instagram. "I'm so incredibly proud to see how happy you, your husband, and your kids are now. It fills me with joy to say Happy birthday, Princess Meghan."
Some social media users and royal fans argued that Markle should not be called princess because she was not born into the royal family.
"She's not a princess. You need to verify the facts," one person claimed. "Meghan is not a princess. You have to be born into royalty to have that title. Diana was technically not a princess either," another tweeted.
But other royal fans and Sussex supporters joined Perry and referred to Markle as a princess in their own birthday tributes.
One person tweeted, "Your title is a Princess, but you're truly a Queen! Happy birthday, beautiful."
"All hail Duchess of Sussex, Princess Meghan, first of her name, slayer of tabloids. All hail her name," one joked.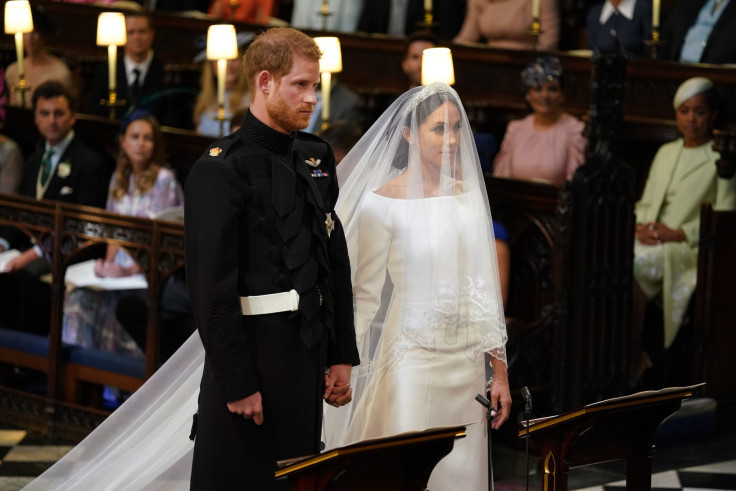 © Copyright IBTimes 2023. All rights reserved.