Why Meghan Markle Needs To 'Tone Down' Her Beliefs As A Royal
Meghan Markle reportedly needs to tone down her beliefs as a member of the royal family.
While speaking with Yahoo's "The Royal Box," Princess Diana's former royal butler Paul Burrell said that the Duchess of Sussex needs to tone down her being outspoken about certain topics.
"Yes, of course, what comes with maturity is a set of beliefs and they don't always sit well with the royal family. She has to toe the party line," Burrell said.
In the past, Prince Harry's wife has been very vocal about different subjects. She declared herself as a strong feminist during her International Women's Day speech at King's College in London three months ago.
At that time, Markle was still pregnant with her son, Archie Harrison. She gestured to her baby bump and said, "I feel the embryonic kicking of feminism."
Before dating Prince Harry, Markle has also been very vocal about her dislike of President Donald Trump. She once called him misogynistic. And when Trump visited London earlier this month, the "Suits" alum chose to sit out the engagement.
However, it is also possible that Markle didn't attend the state banquet or met with Trump at all because she's on maternity leave. The Duchess of Sussex just gave birth to her son on May 6.
Meanwhile, Burrell also talked about Queen Elizabeth II during his interview with Yahoo. He revealed that Her Majesty doesn't own a wardrobe or a closet. Instead of keeping a huge one inside her room, the monarch has an entire upper palace floor dedicated to her clothes.
"Would it surprise you to know that the Queen doesn't have any clothes in her rooms? She has to have her outfits brought down to her… All of her clothes are kept on the top floor… All of her costumes, she calls them," he said.
Burrell worked for Princess Diana for a couple of years, and he said that they developed a close relationship with each other.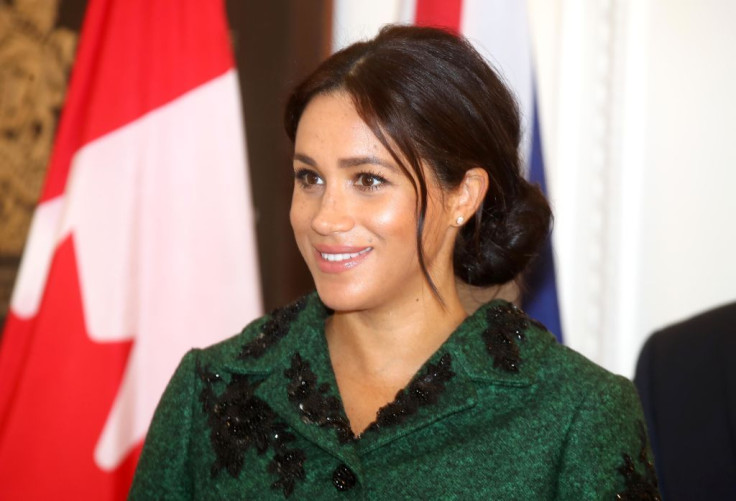 © Copyright IBTimes 2023. All rights reserved.