Why Meghan Markle, Prince Harry's Decision To Wed Came With 'Unimaginable Cost'
Meghan Markle and Prince Harry just celebrated their first wedding anniversary, but a royal expert claimed that their relationship is no fairytale.
In an article for The Sun, royal expert Duncan Larcombe said Markle and Prince Harry's whirlwind romance catapulted the "Suits" alum to a level of stardom unlike no other, but it is as bewildering as it is overwhelming.
But one year after their nuptials, reality must have already sunk in for the royal couple, most especially Markle, who has already realized that their marriage is not a fairytale. "Her decision to wed her handsome prince has come at an unimaginable cost," Larcombe said.
Markle's first year of marriage to Prince Harry was also filled with negativity. The Duchess of Sussex has been called names, and she still has not spoken with her dad, Thomas Markle Sr. Her half-sister, Samantha Markle, has also been attacking her during her interviews.
There have also been rumors suggesting that Markle made Kate Middleton cry during Princess Charlotte's bridesmaid's dress fitting. The Duchess of Sussex has also been the subject of vile and racist comments by online trolls.
"One year into their marriage, Harry and Meghan should be proud of how things have gone so far. But they need to remember being popular is not an entitlement, it has to be maintained… But for now, they remain the golden couple who look set to survive whatever is thrown at them," he said.
For the couple's anniversary, a throwback video of their wedding on May 19, 2018, at St. George's Chapel in Windsor Castle was uploaded via their official Instagram account. In the video, Markle's photos with Prince Charles and Doria Ragland were shared.
Prince Harry's never-before-seen photos from his wedding were also released. In one of the pictures, the Duke of Sussex gestured a thumbs up while standing outside the church. He is also photographed going down the stairs with Prince William behind him.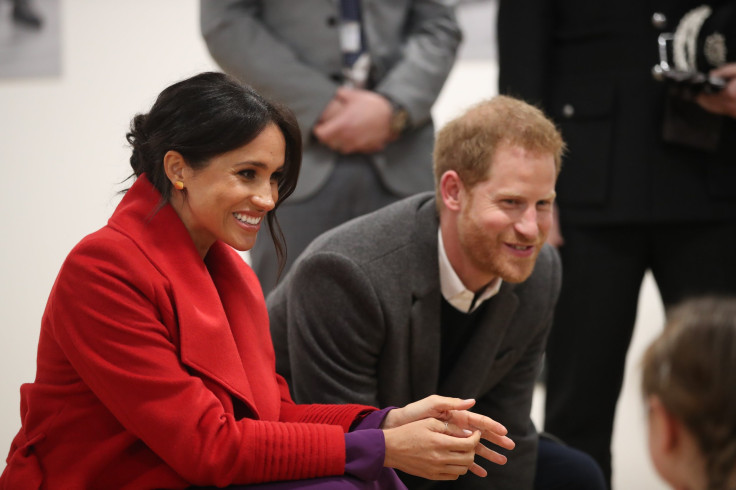 © Copyright IBTimes 2023. All rights reserved.