Why Meghan Markle Will Go To Kate Middleton For Advice, Not Her Friends
She has a large number of famous friends who know what it's like to travel with a young child in tow, but a royal expert claims that despite rumors of an alleged feud between them, Meghan Markle will utilize sister-in-law Kate Middleton's experience as she prepares for her fall tour in Africa with Prince Harry.
In an interview with Fabulous Digital (via The Sun), royal expert Katie Nicholl said that despite having friends like Amal and George Clooney and Serena Williams—all of whom have traveled with their young children—the Duchess of Sussex is expected to tap her sister-in-law for advice this time around, since none of her friends could possibly understand the added pressures of a royal tour.
"I think Meghan has an amazing support team around her of women, fellow mothers, who are, like her, very high profile," she said. "Serena Williams traveled around the world with a young baby for her career as a professional tennis player. Amal and George travel with their twins. While she has friends who travel the world internationally with children, royal tours are like no other."
"Kate would be in a great position to offer help and guidance when it comes to packing, traveling and touring with a royal baby," she added.
However, while she may seek her sister-in-law's advice on how to travel with children on a royal tour, Nicholl also stated that fans shouldn't expect to see too much of Archie Harrison while he is in Africa since the couple is keen on giving him a life out of the spotlight. However, she also maintains that while Markle is the one who receives a lot of the criticism when it comes to keeping their son's life private, Prince Harry is the one who is actually pulling those strings.
In fact, she even went on to say that the lack of media presence at Archie's recent christening was likely Prince Harry's happening—not his wife's.
"I don't think Meghan would have a huge problem with a media attendance at the christening at all," she said. "I think it's Harry who doesn't want the media there, who is making a point from the outset that he wants to shield his son from the limelight and I think he's making a point that Archie will be raised as a private citizen."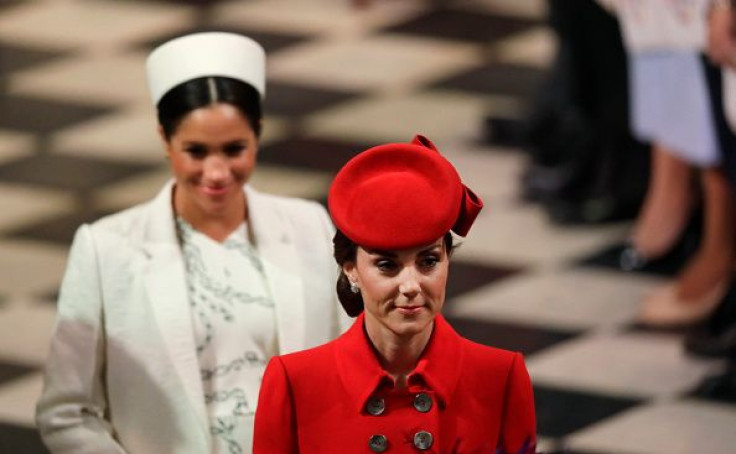 © Copyright IBTimes 2023. All rights reserved.