Why Meghan Markle's Mother Won't Live In A Mansion
Meghan Markle grew up in a middle-class neighborhood in a modest home. Mother Doria Ragland has lived in a two-bedroom bungalow since 1994, and she won't move to a big mansion any time soon.
"Doria could live in a Hollywood Hills mansion behind huge walls if she wished," an insider told The Sun. "But she doesn't. She has chosen to stay in the street she's lived on for the past 25 years, where all her friends are and where her community is. She is incredibly popular around here and everyone is fiercely protective over her."
The tabloid claims that the Duchess of Sussex has offered to buy her mother a bigger home, but Doria is happy in her bungalow.
"Meghan said she can move somewhere more fancy, but she has no interest," the source added. "Doria is a kind, humble lady. She wants a simple life."
Meghan's mom will likely have a room at Frogmore Cottage. She is expected to spend plenty of time visiting her grandchild after he or she is born this spring. Still, she is not planning to move across the pond.
Don't worry, Doria's humble home isn't keeping Meghan away. In fact, it seems she and Prince Harry have visited more often than previously believed. The pregnant royal has managed to take some secret trips to her home state, California.
Meghan and Prince Harry have been spotted visiting Doria, and neighbors told the Sun that the couple have dropped by recently.
"They are forever in touch, and Meghan has been here to stay on more than one occasion since going public with Harry," an anonymous neighbor claimed. "I even saw him here once, but it's not my place to say anymore."
The tabloid believes Meghan and Harry likely dropped by on their way back from Australia. A stop in California would have been convenient and cost-effective. However, the outlet notes that the Duchess of Sussex has apparently made several trips to see her mother.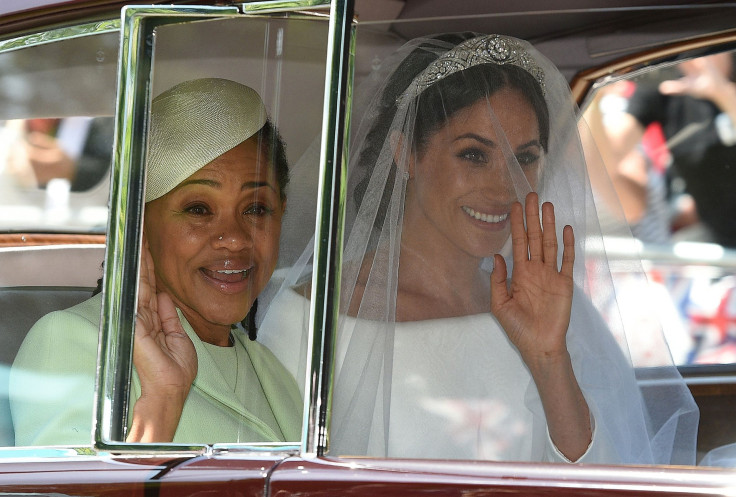 © Copyright IBTimes 2023. All rights reserved.