Meghan Markle To Have 2 More Babies In 6 Years, Psychic Says
Meghan Markle and Prince Harry could have two more babies within the next six years, according to psychic Sally Morgan.
While speaking with The Sun, Morgan said that the Duke and Duchess of Sussex will have a boy and two girls. The unborn child in Markle's tummy will also arrive early, according to her predictions. "The new baby will be happy, funny, and highly intelligent but quite manipulative and will want to be cuddled in the night, which will mean sleepless nights. I can feel how excited Diana would be and I know she will be desperate for Meghan to have a girl, as that is what she used to tell me she always wanted," she said.
Morgan also said that Markle will be the complete opposite of Kate Middleton when it comes to dealing with her pregnancies. The psychic said that Markle's baby won't be shown to the public outside the hospital just hours after its birth.
According to the psychic, the "Suits" alum also won't shy away from showing off her post-pregnancy weight and carrying her baby in a sling in public. Her firstborn will most likely have curly hair that will be allowed to flow out. But Markle and Prince Harry will still make sure that their baby will lead a very private life.
And when it comes to baby names, Morgan said that Markle and Prince Harry will choose a name that is far from being traditional because it could have African or Middle-Eastern roots. There is also a possibility that Diana will be the middle name of the baby or Diana could be its first name.
"A second child may be well announced just a year after the first is born. I see their son will follow his dad into the military, while their two daughters will be involved in the arts… One will be a sculptor or an artist while the other girl will be an actress like mom," Morgan said.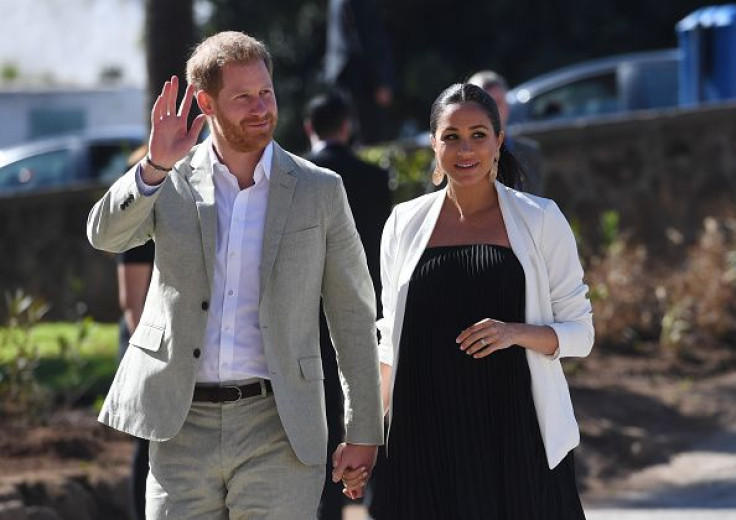 © Copyright IBTimes 2023. All rights reserved.