Why Nick Lachey Has No Plans To Read Ex Jessica Simpson's Memoir
KEY POINTS
Nick Lachey was asked about his ex-wife Jessica Simpson's memoir "Open Book" on SiriusXM's "Radio Andy"
The singer said he has never read the book and won't be doing so in the future
Lachey also said that their past relationship is "the last thing on my mind these days"
Nick Lachey isn't reading his ex-wife Jessica Simpson's memoir anytime soon.
The 98 Degrees member spoke to Andy Cohen on his SiriusXM show "Radio Andy," where Lachey revealed that he has never read Simpson's "Open Book" and won't be doing so in the future.
"You'd be shocked to hear that I have not nor will I ever read it," Lachey responded when Cohen asked if he had read the 2020 memoir.
The 47-year-old singer continued, "Here's the thing, obviously I knew the book was coming out. I lived the book. I know what the truth is so I don't need to read it or read someone's version of a story. I know it. I lived it. So no, I never read it."
Simpson, 41, and Lachey tied the knot in 2002 after dating for almost three years. They called it quits in 2005 and officially divorced the following year. Their marriage was the focus of the reality show "Newlyweds: Nick and Jessica," which aired from 2003 to 2005, shortly before their split.
During their chat, Cohen also mentioned a biopic-like series based on Simpson's life that touched on her marriage to Lachey.
But while he understands why people continue to bring it up, Lachey said that their past relationship is "the last thing on my mind these days."
"It's so not my life anymore that it's not even on my radar," he explained. "She's doing her thing, I'm doing mine. And that's the way it should be."
Lachey is now married to Vanessa Lachey, and they share children Camden, 9, Brooklyn, 6, and Phoenix, 4.
Simpson, on the other hand, is married to Eric Johnson, with whom she shares daughters Maxwell Drew, 9, and Birdie Mae, 2, and son Ace Knute, 8.
Simpson's memoir included a handwritten entry from her "divorce journal," in which she wrote that she didn't want to be married anymore but was afraid to be alone with no one to call her own.
"What a shame to find that which is or who is to blame, because in this world, deceit becomes a crippled heart's cane," she wrote in the journal, before writing later, "So Nick, [you are] with another already? Seems that you forgot the love you spoke to me…"
Simpson also confessed that they slept together one last time before they finalized their divorce. She recalled how he came over and that "despite my anger, I missed him." She explained that the two listened to Lachey's album and that she knew that all of the songs were about her.
Simpson went on to claim that she "felt manipulated into some revenge fantasy," before adding, "I didn't know any other way to make it better, so I slept with him."
Meanwhile, Simpson recently celebrated her four years of sobriety. She shared on Instagram a throwback photo that featured an "unrecognizable version" of herself from 2017.
In her lengthy caption, the singer revisited her battle with alcoholism, sharing that at the time she "didn't love myself" and "didn't respect my own power."
However, Simpson added that she has since "made nice with the fears," adding, "I have accepted the parts of my life that are just sad. I own my personal power with soulful courage. I am wildly honest and comfortably open. I am free."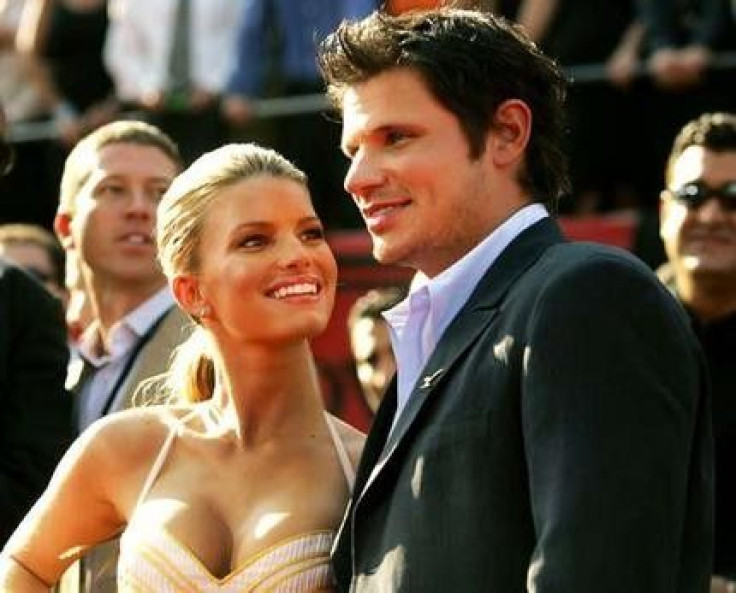 © Copyright IBTimes 2023. All rights reserved.