Why Officer In Breonna Taylor Shooting Is Now Suing Her Boyfriend Kenneth Walker
A display of force by Breonna Taylor's boyfriend against a Kentucky police officer involved in her death was "intolerable," the cop's legal team has said.
Lawyers for Louisville Sergeant Jonathan Mattingly say actions taken by Kenneth Walker, Taylor's boyfriend, caused deep mental trauma for the officer.
Walker, who is licensed to own a gun, fired on police when they entered Taylor's apartment on a drug warrant in March. Mattingly was allegedly struck in the leg by Walker during the altercation as Taylor was fatally shot by police.
Mattingly's defense has now filed a civil lawsuit against Walker, citing emotional distress, assault, and battery, CBS News reports.
"Walker's conduct in shooting Mattingly is outrageous, intolerable, and offends all accepted standards of decency and morality," the lawsuit states.
No drugs were found in the raid on the Louisville apartment, fueling public frustration over allegations of racial injustice by U.S. police. Walker was also arrested and charged with attempted murder for firing on police, though those charges were later dropped.
Walker himself then sued Louisville police, saying he was immune because of the "Stand Your Ground" law in the state.
Speaking on the lawsuit against Walker, his attorney has countered that it is a "baseless attempt to further victimize and harass Kenny."
It's not the first time that both sides have bristled over the case. Attorneys in Jefferson County, which counts Louisville as its seat, said earlier this month they were reviewing police documents that allegedly show Walker had tried to sell illicit drugs, adding new charges could be filed. Those charges would be separate from those related to the March 13 shooting.
Steven Romines, one of the attorneys representing Walker, said it was part of a police "cover-up."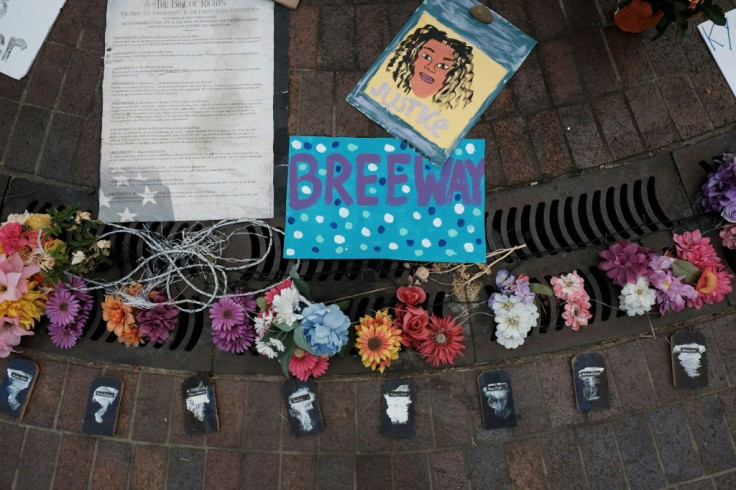 © Copyright IBTimes 2023. All rights reserved.