Why Paramore's Hayley Williams Says Ex-Husband Chad Gilbert 'Probably' Thinks She's The 'Villain'
Who was more toxic?
When it comes to Hayley Williams and Chad Gilbert's relationship, the Paramore singer is turning the light on herself. And presumably, she thinks that her ex-husband is doing the same.
"He probably looks at me like the villain," she told The Guardian in an interview published Thursday. "Throwing around my version of someone else's story doesn't feel fair, which is funny because I don't necessarily think it should be fair. Especially not after the [expletive] I went through."
While the details of her marriage to Gilbert remain slim, Williams realized their relationship was a reflection of her parents' relationship, who divorced when she was 4. After receiving therapy as an adult, the singer realized that she blamed herself for their split. Those feelings seeped into her relationship with Gilbert.
"I was in a very unhealthy relationship, and I just kept thinking: 'I can fix it this time,'" Williams explained.
And her desire for a family pushed her to get married in 2016, despite having doubts.
"I wanted the whole thing – the family – and I thought I might even stop doing music for a while to do that," she said about not feeling supported by the New Found Glory star. "Give up the thing that's the most precious to me? Are you kidding me?"
Ironically, her music became her outlet, particularly the project "After Laughter," Paramore's fifth studio album. In the song "Caught in the Middle," the star calls herself out for her self destructive tendencies. It was a tough realization for Williams.
"It is terrifying to live in that reality because you realize you are the villain," she said. "You just keep [expletive] up your own story on purpose because you're scared for something to go right and still mess up."
Although she decided to leave the relationship, the emotions behind her divorce left her barely eating, drinking excessively, and weighing only 91 pounds around the time of the "After Laughter" project. Her healing did not began until she came to another realization, this time regarding her rage.
"One of my biggest healing moments was realizing that a lot of my depression was misplaced anger. I really forced it inward, on myself, and it made me feel shame all the time," she revealed. "[Turning that anger around] helped me understand things that happened throughout my life that weren't right."
However, the "Ain't It Fun" singer doesn't regret her past.
"Women's rage has changed many things in this world," Williams said. "We've been able to effect progress in so many arenas."
As for what's next for Williams, her full solo album, "Petals for Armor," is scheduled to be released on May 8.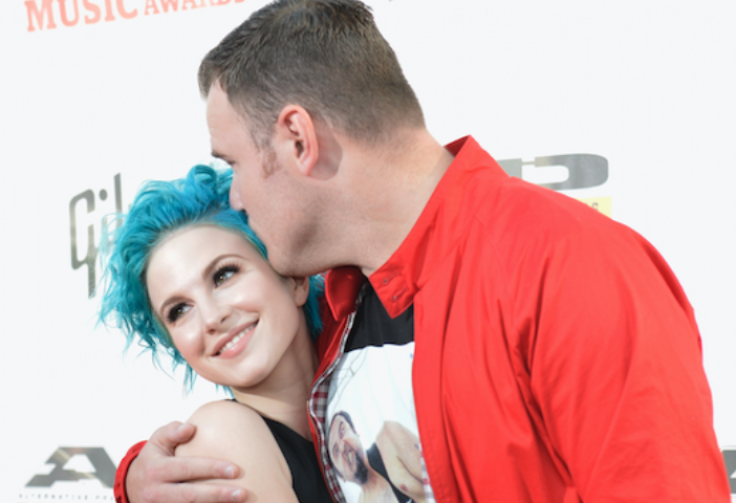 © Copyright IBTimes 2023. All rights reserved.
FOLLOW MORE IBT NEWS ON THE BELOW CHANNELS