Paramore's Hayley Williams To Divorce New Found Glorly's Chad Gilbert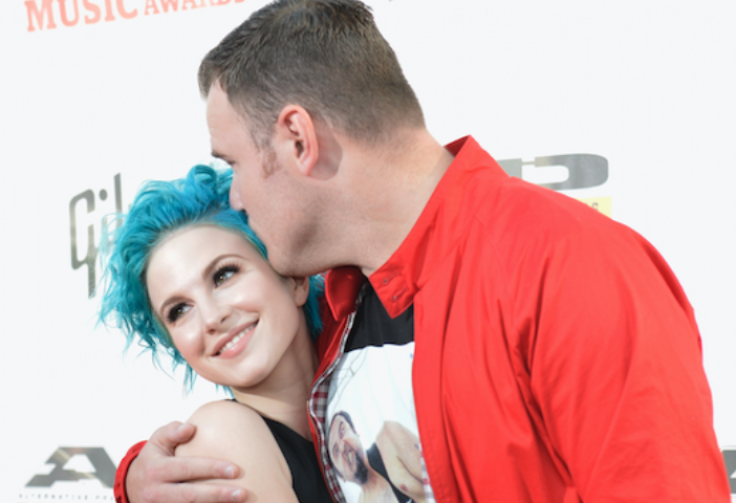 After a decade together, Paramore's lead singer Hayley Williams and New Found Glory's guitarist Chad Gilbert announced Saturday in a joint statement that they were filing for divorce. The rocker couple confirmed marriage itself as the primary reason for their relationship's downfall.
Read: Ben Stiller And Christine Taylor Divorce: The Unknown Truth Behind Hollywood Splits
Williams and Gilbert both shared the news on their personal Instagram accounts Saturday, which began with: "So much more goes into putting a statement together than anyone will ever see. There's real life behind these black and white words."
"We want to publicly state — plainly and only this time — that we are splitting up. We also feel it's important to state that we are going to be okay and in fact, we remain close friends who are good in each other's eyes," they wrote. "That's something we are deeply thankful for. Even though situations like this can feel defeating. We will continue to encourage and support each other personally and professionally."
The couple recognizes that "marriage is not for the faint of heart," but they had enjoyed the better part of the years that they've spent together. Likewise, they hope that their fans will "understand" the decision that led the pair to this point.
"Hopefully, you'll understand that the personal aspects of what we are going through are not for anyone else to carry. Only us," they added. "To allow people any further into this moment in our lives would be to dishonor our history together and our ability to move forward with integrity."
The couple concluded their statement, saying: "Thank you to the fans of both of our bands for all the kindness you've shown to both of us for so many years. Thanks to our families and friends for loving us in all our seasons."
Read: How To Get Paramore 2017 Tour Tickets: US Dates, Pre-Sale Information Revealed
Although the pair remained a couple for 10 years, Williams and Gilbert had only lived life as a married couple together for a little over a year prior to calling it quits. According to Us Weekly, the two had a casual wedding at the Franklin Theater in Frankin, Tennessee, in February 2016.
On New Year's Eve in 2014, Gilbert shared a photo with fans on Instagram announcing that he had asked Williams to marry him on Christmas Day. The photo, which included a picture of Williams and Gilbert's heads attached to an anonymous bride and groom's body, said: "Popped the question on Christmas Day! #micdrop."
Although the pair believes that their divorce announcement will turn out to be "some publicity crap," they recognize that "love is an absolute risk. And it's up to each of us to stay hopeful even when the outcome isn't what we eventually hoped for."
Follow me on Twitter @dory_jackson
© Copyright IBTimes 2022. All rights reserved.
FOLLOW MORE IBT NEWS ON THE BELOW CHANNELS