Why Pennsylvania Forbid Alcohol Sales On The Booziest Night Of 2020
In preparation for what is considered to be one of the booziest days of the year, Pennsylvania is stopping the sale of alcohol at bars and restaurants at 5 p.m. on Nov. 25.
The order comes as the state braces for an uptick in coronavirus cases amid the Thanksgiving holiday. Pennsylvania has seen 321,070 positive cases of the coronavirus, with over 9,900 COVID-19 deaths, according to the state's Department of Health.
Pennsylvania Gov. Tom Wolf said at a news conference on Monday, "It turns out, the biggest day for drinking is the day before Thanksgiving. I don't like addressing that more than anyone else does, but it's a fact. And when people get together in that situation, it leads to the exchange of the fluids that leads to the increased infection."
Wolf continued: "We're going to defeat this virus. That should be what we're focused on, not whether we want to get a transitory benefit from going out with friends the day after tomorrow and having some drinks. Let's forgo that, this one time."
The sale and the dispensing of alcoholic beverages at bars, restaurants, wineries, breweries, private clubs, and private-catered events will cease at 5 p.m. with no on-the-premises possession an alcoholic beverage after 6 p.m., the order said.
Alcohol sales will resume on Nov. 26 at 8 a.m.
Twitter was split on the safety measure with some saying the government should do more to keep people at home. "We all knew this was going to be a long haul. The govt just needs to pay everyone to stay home," one person said.
Another Twitter user reminded people it was just one night.
Yet another user said the order will "save lives."
Others suggested the move by the governor was too little, too late, with one Twitter user saying it will cause a "revolt."
Another Twitter couldn't believe Wolf wanted to end the traditional boozy night out.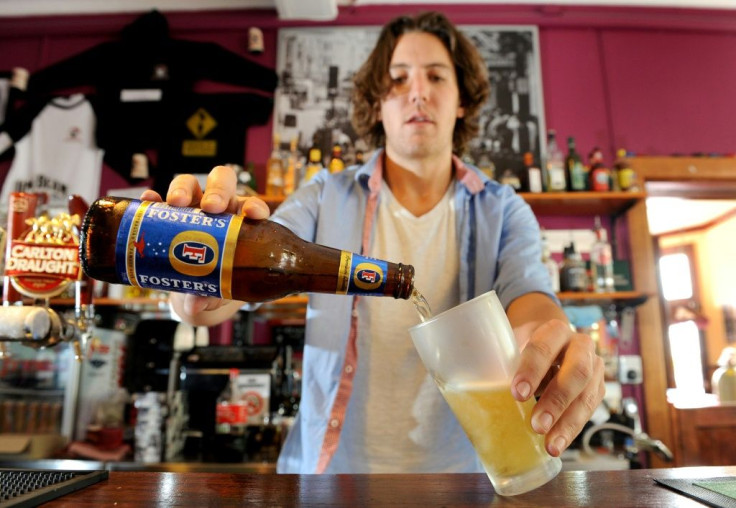 © Copyright IBTimes 2023. All rights reserved.