Why Prince Harry Once Slapped A Foo Fighters Member In The Face
KEY POINTS
Dave Grohl shared that Prince Harry came to see him after he suffered a leg injury years ago
Taylor Hawkins recalled Prince Harry slapping him in the face when he said he was tired
Hawkins admitted that getting smacked "pissed me off" but assured that it was all in good fun
Foo Fighters members Dave Grohl and Taylor Hawkins have opened up about a funny encounter with Prince Harry, revealing that the latter once had his face "smacked" by the Duke of Sussex.
On Friday, Grohl and Hawkins made an appearance on "The Howard Stern Show," where they spoke about Meghan Markle's husband and complimented the royal for being "chill."
Grohl, 52, shared that Prince Harry, 36, once visited him after he hurt his leg while touring with the Foo Fighters in Europe in 2015.
"He brought me this thing to hold my iPad so I could just watch movies and s–t. It was great. He was cool," he was quoted by Us Weekly as saying. "He smacked Taylor in the face one time."
Detailing how and why it happened, the 48-year-old drummer admitted that getting smacked "pissed me off" but assured fans that there is no bad blood between them because it was all in good fun.
"He walked in and goes, 'How are you doing?' I said, 'I can't wake up. I'm so tired,'" Hawkins shared. "He walked in and goes, 'How are you doing?' I said, 'I can't wake up. I'm so tired.'"
"I mean, I got slapped in the face by the prince. That's OK, really, when you think about it," the Texas native added.
Hawkins previously mentioned the slap incident in his 2017 interview with BBC News, where he explained that it happened before the 2014 Invictus Games and that he was proud of it.
"I was a little like, 'What was that?' It was great, it was funny. I wore that slap with pride," he said at the time.
Grohl also previously told BBC News that Prince William's brother was among his first visitors after he underwent surgery in London. His daughters, Violet, 14, Harper, 11, and Ophelia, 6, and their nanny had been around during Prince Harry's visit, and he recalled the nanny not recognizing the royal immediately.
"It's funny, our nanny was there and she came into the room with the kids and I said, 'This is Harry,' and it took her five or six minutes before she realized it was the prince of England," he shared.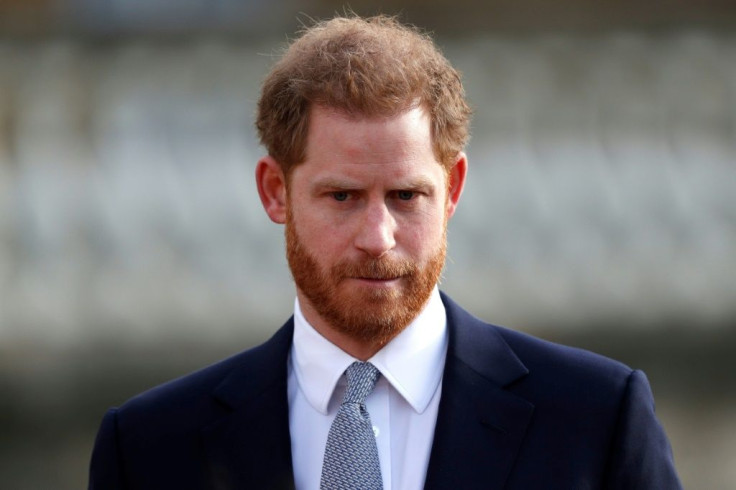 © Copyright IBTimes 2023. All rights reserved.