Why Princess Diana Always Wanted William To Join Her, Charles On Vacations
Princess Diana always wanted Prince William to join her and Prince Charles during their vacations due to a poignant reason.
In the book "The Royals," author Kitty Kelley revealed that Queen Elizabeth II wanted to take a temporary break after going on her lengthy tour of Canada and Australia in 1982. The monarch asked Prince Charles to go to Australia on her behalf a year later.
However, Princess Diana voiced her strong objections regarding the trip. But the late royal, later on, agreed to let Prince Charles go on the tour, though she tagged along. Princess Diana also insisted that Prince William should join them on the trip even though he was just 9 months old at that time.
According to Kelley, Princess Diana became overly concerned with Prince Charles' upbringing that she didn't want her children to experience the same thing.
"'You were miserable when your mother left you for months at a time, and you were older than Wills.' She reminded her husband of what he had told her about his lonely childhood," Kelley wrote.
"Diana felt that he had been emotionally damaged by his parents, who were too busy for him because they were constantly traveling," she added.
Since then, Princess Diana has almost always traveled with Prince William and her younger son Prince Harry. The Princess of Wales also had an enjoyable time during her family vacations with her children.
Paul Burrell, Princess Diana's former royal butler, recently claimed that his late boss enjoyed posing for photographs during her vacations and called those photos her happy snaps. Princess Diana vacationed with Prince William and Prince Harry in Disneyland, and they also traveled to Spain, Necker, the British Virgin Islands, Balmoral, Lech, Austria, Nevis, the Caribbean, and more.
When he got older, Prince William and Kate Middleton decided to follow in Princess Diana's footsteps by bringing their children along with them during some of their royal tours and all of their family vacations.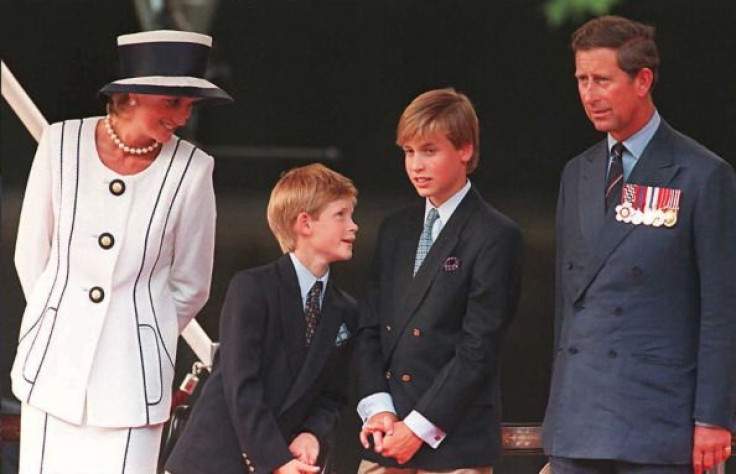 © Copyright IBTimes 2023. All rights reserved.