Why Princess Diana Refused To Wear Chanel Shoes After Her Divorce
Princess Diana once refused to wear Chanel shoes during her appearance in Australia because the brand's first letter reminded her of Charles and Camilla.
Jayson Brundson, a designer, recounted the moment he had with the Princess of Wales in 1996.
"She went back to her bedroom and she came out holding like handfuls of shoes and bags and just dumped them all down on the couch. [I] went through them all and I found a pair of Chanel shoes, and I said, 'Well, these would look great with the Versace' and she said, 'No, I can't wear linked Cs, the double C.' So I asked why and she said, 'It's Camilla and Charles," he said.
Prince Charles and Parker-Bowles had an affair while he was still married to Princess Diana. The Prince and Princess of Wales got a divorce in August 1996. One year later, she passed away following a fatal car crash in Paris.
In 2005, Prince Charles wed Parker-Bowles in a civil ceremony.
"It was definitely the timing; it being post-divorce. She would have linked Cs and t they would have just reminded her of Charles and Camilla. The shoes were quite boldly Chanel, I think they had gold linked Cs on them. And I think for photo optics, people would have honed in on that considering it was so fresh after the divorce as well," Brundson said.
In related news, Prince Harry and Meghan Markle are expected to pay tribute to Princess Diana at their royal wedding on Saturday, May 19.
James Brookes, a royal commentator, told Express that he thinks a special clip about the late Princess will be shown. However, this won't be seen by the public.
"At the reception, although we will not see publicly, I would not be surprised if there is a tribute to Diana and how she would have felt if she had been there. It would also have been a really interesting day if Diana was still here and how that would have been played out. I am sure she would have been very proud of her son, as she would have been when William got married," he said.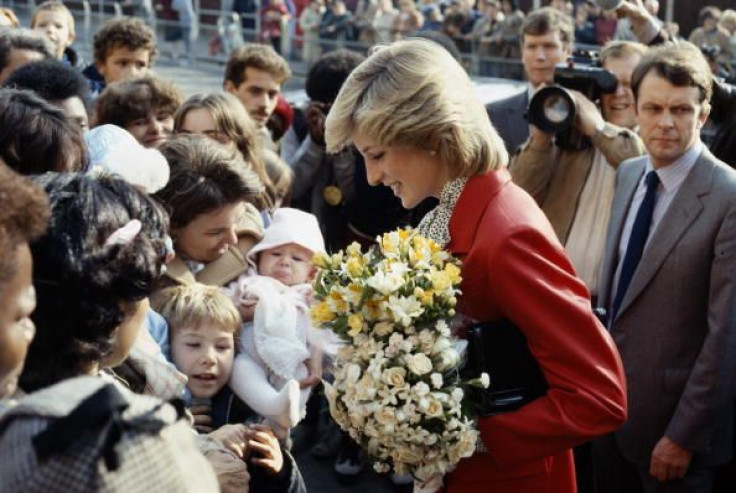 © Copyright IBTimes 2023. All rights reserved.