Why Princess Diana Was 'Jealous' Of Prince William's Nanny, Forced Her To Quit
Princess Diana reportedly made one of Prince William and Prince Harry's nannies so miserable that she quit, claims a royal commentator.
Princess Diana had been a doting and hands-on mother to her two children with Prince Charles. Of course, like all royal mothers, she had been assigned a royal nanny to help her raise Prince William and Prince Harry. But this reportedly didn't sit well with Princess Diana, who had been "jealous" of one of the women who had been tasked to take care of her boys.
During an interview with "Sunday Night," royal commentator Ingrid Seward explained that Princess Diana loathed having her children raised the same way Prince Charles was. Her husband at the time had been left in the care of nannies and caretakers instead of being doted on by Prince Philip and Queen Elizabeth II.
But after she was assigned a helper, Princess Diana reportedly couldn't stand having Prince William and Prince Harry's attention being split between her and a nanny.
"Diana said she wanted a far more modern nanny but of course that really didn't really work because Diana actually wanted the children all to herself," Seward claimed.
"She had a wonderful nanny called Barbara Barnes and Diana became jealous and would pick on Barbara and it just became untenable. In the end, Barbara had to leave," she continued.
According to the royal expert, Queen Elizabeth II had been "shocked" by Princess Diana's parenting style, which included giving her children more leeway than what was expected of royal children.
But Princess Diana apparently eventually got over her "jealousy" as she later allowed nannies to help her raise Prince William and Prince Harry. In fact, the two princes even developed close bonds with their carers.
According to Hello! magazine, the Duke of Sussex had even introduced wife Meghan Markle to his former nanny, Tiggy Legge-Bourke, who was employed by the royal family from 1993 to 1999. Legge-Bourke had been with Princes William and Harry at Balmoral when Princess Diana died of a car accident in Paris back in 1997.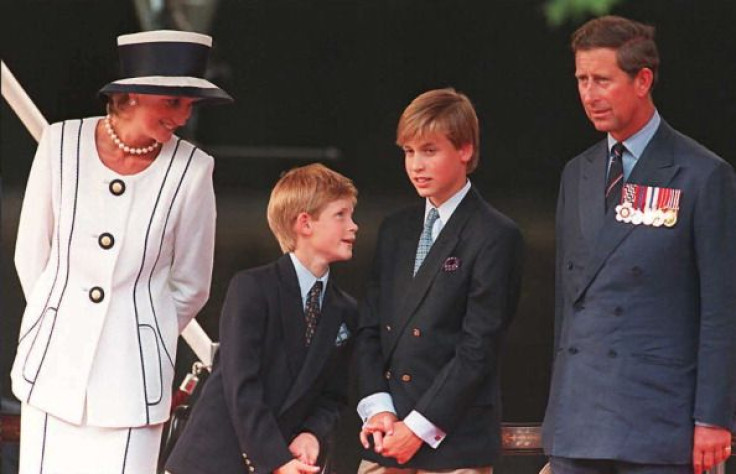 Meanwhile, another former employee of the royal family also opened up about what Princess Diana was like as a mother. Carolyn Robb, a former chef to the late princess, told Daily Mail that Prince Charles' ex-wife indulged her children's sweet tooth.
She recalled how a young Prince Harry once asked her for some treacle tart before breakfast, but Robb told him to ask his mother's permission first. The little prince later returned with a note that said Princess Diana is allowing him to eat the sugary treat before his morning meal.
"I have always treasured this wonderful little note," Robb, who was also the first female chef Prince Charles hired, said.
© Copyright IBTimes 2023. All rights reserved.