Why 'Quantico' Star Priyanka Chopra Loves Filming Alex's Solo Scenes In Season 2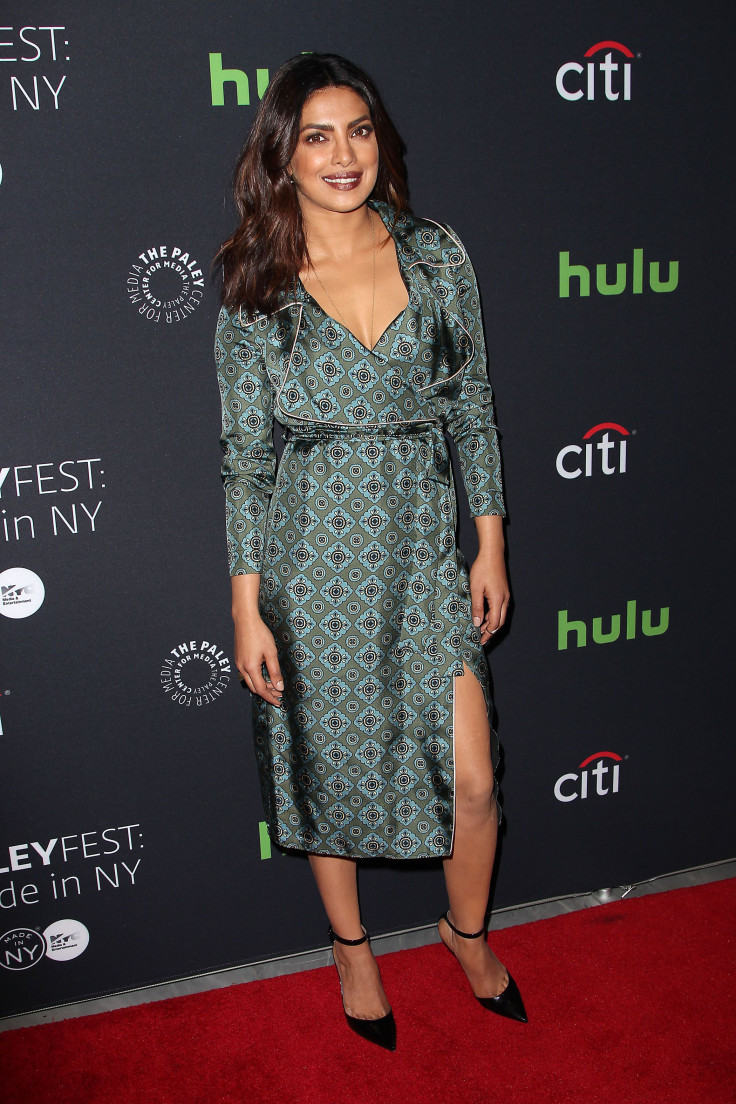 "Quantico" is an ensemble show, but Priyanka Chopra has been flying solo a lot lately. In the ABC drama's future timeline, Alex is on her own while fighting the terrorists. That means Chopra is filming many Season 2 scenes without a partner, but that doesn't bother the actress at all. On the red carpet at PaleyFest: Made in NY, the actress explained why she doesn't mind working alone.
"No, I love it!" Chopra told International Business Times. "It's snappy. It's great. We finish it fast, and everyone goes home."
Don't worry, she gets along with her co-stars, but it seems the scenes of Alex alone allow the actress to explore different parts of her character. "I love working with the cast and everything, but it's also really cool for me to be stealthy and use Alex's on the go skills," Chopra added. "Because Alex is one of the very few characters that I have seen who is smart, intelligent and can kick a-- and uses her brain — despite the fact that she's pretty, you know? She uses her brain."
With men, though, Alex isn't always thinking straight. In episode 3, Shelby (Johanna Braddy) called out Alex for falling for guys with sad backgrounds. "As women, we're such suckers for sob stories and the guy tells us those sob stories with big eyes and you're just like, 'Okay, I'll fix you.' And Alex is that," she admitted.
However, Alex probably isn't going to take Shelby's words too seriously. "You know, because she's a little cocky by nature a little bit, she's gonna be like, 'Oh that was not true.' But I'm sure it'll sit in the back of her head somewhere," Chopra said.
While Alex immediately believed Leon's (Aarón Díaz) tragic backstory, her fiancé Ryan (Jake McLaughlin) didn't buy it. Showrunner Joshua Safran emphasized that the couple are not actually working together. "They are definitely on separate missions, so you'll see them on parallel tracks almost as much if not more than seeing them working together," he teased.
Alex doesn't have a partner on this mission, and soon, she won't have a romantic partner either. Chopra teased the upcoming drama for Alex and Ryan, but she couldn't spoil much. "Alex and Ryan, as you know, are engaged in the present, but in the future, they're broken up," she said. "So now the question being what happened in the middle and you'll find that out as we go along. There'll be some big things that happen between them."
"Quantico" Season 2 airs Sundays at 10 p.m. EDT on ABC.
© Copyright IBTimes 2023. All rights reserved.