Why Is Queen Elizabeth II's Husband Prince Philip Not A King?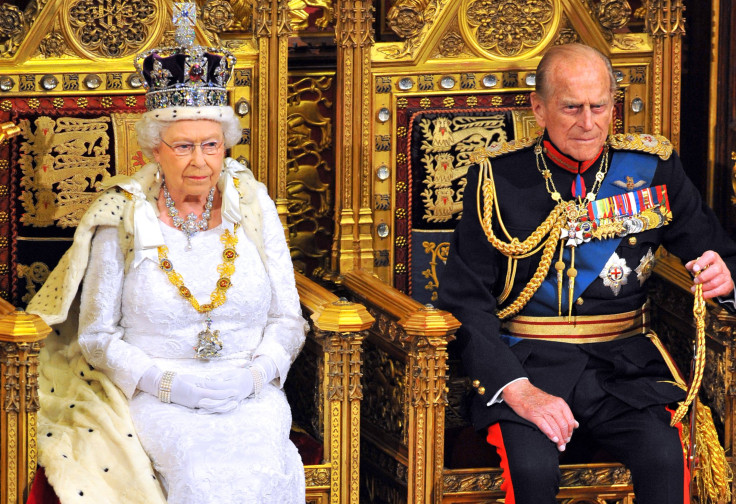 Queen Elizabeth II's husband, Prince Philip, was never called king.
A number of royal fans observe that when the monarch is a queen, her husband is not addressed as king. However, when the ruler is a king, his wife is automatically the queen.
"I don't know why but in England when there is a queen her husband is the prince. But when there is a king the wife is automatically queen," a Reddit user wrote.
Meanwhile, a number believe that there's a reason why Prince Philip is not addressed as king. And the reason could be because the Duke of Edinburgh is not a royal.
According to another user, the king is at the top of the ladder while the queen comes next. Queen Elizabeth II succeeded the throne from her father and calling Her Majesty's husband king means that he is top of the monarch. That would give the impression that someone not royal is leading the country.
Meanwhile, according to another user, the king's wife becomes a queen because there are two types of queens - Queen Regnant and Queen Consort. The previous inherits the position while the latter pertains to the wife of the current monarch. There is no equivalent King Consort, that is why the monarch's husband is only called Prince.
"There is no equivalent King Consort, so Philip could only be Prince Consort instead," user jtramo explained. "Ruling Queens have avoided naming their partner as King to avoid appearing weaker or not in charge."
Meanwhile, Emily Hodgkin said that this is also due to a Royal family rule that is sexist against men joining the family. Men who marry a royal cannot take the female version of their wife if she is of a higher rank to him, such as the case of Queen Elizabeth II and Prince Philip.
However, women who marry a member of the royal family, who are of a lower rank, can take the female version of their husband's title. Thus, when Prince William becomes the king, Kate Middleton will be a queen.
In related news, Queen Elizabeth II and Prince Philip celebrated their 70th wedding anniversary in November. The royal couple marked the milestone of their marriage by releasing a series of family photos against a platinum-textured backdrop. One snap featured the queen seated on a golden chair.
© Copyright IBTimes 2023. All rights reserved.