Why Queen Elizabeth, Kate Middleton, Prince William And More Really Don't Engage In PDA
Royal fans were stunned when they saw a tender moment between Kate Middleton and Prince William earlier this week, as the couple rarely engages in public displays of affection. However, there is a reason for the pair's lack of affection in person.
While it was heartwarming to see the moment between the Duke and Duchess this week where they met Pakistani Imam Aga Khan ahead of their royal tour in Pakistan, which saw Middleton put her hand on her husband's shoulder, it was stunning for royal fans because the couple often doesn't engage in that behavior. Similarly, Queen Elizabeth and Prince Philip, are also not known for affectionate displays, or even holding hands, while on engagements.
"The Queen rarely holds hands with her husband in public and this seems to have set an unwritten precedent for the other royals," body language expert Robin Kermode told Mail Online (via Express). "The Queen rarely holds hands with her husband in public and this seems to have set an unwritten precedent for the other royals."
"It is very clear that William and Kate are emotionally close, however, they do not seem to feel the need to prove their love—particularly when on official state business," she added. "They come across as a strong, independent couple and while they are always on show, they do not feel the need to 'show' their love for each other to the world."
However, while the couple seems to emulate the Queen when it comes to their lack of PDA, royal etiquette expert Myka Meier previously revealed to People that there aren't any formal rules when it comes to royals displaying affection, and it's up to each individual how much they express.
"Senior members of the Royal Family would likely not be told how to interact or when they can or can not show PDA and would be trusted to use their better judgment as to when it's appropriate," she said. "The royals often adjust PDA to mirror the formality of the event they are attending. At a somber or more formal event, we are less likely to see PDA than at a casual event where it would be deemed more fitting."
"It is rare to see royal couples holding hands on official outings," she added. "While we are much less likely to see The Duke and Duchess (of Cambridge) holding hands in public, we often see Prince Charles and The Duchess of Cornwall holding hands—it's all simply a matter of preference for each couple and is also likely dependent on the nature of the event they are attending. A more serious engagement would warrant a more serious level of professionalism, which each royal is sure to follow."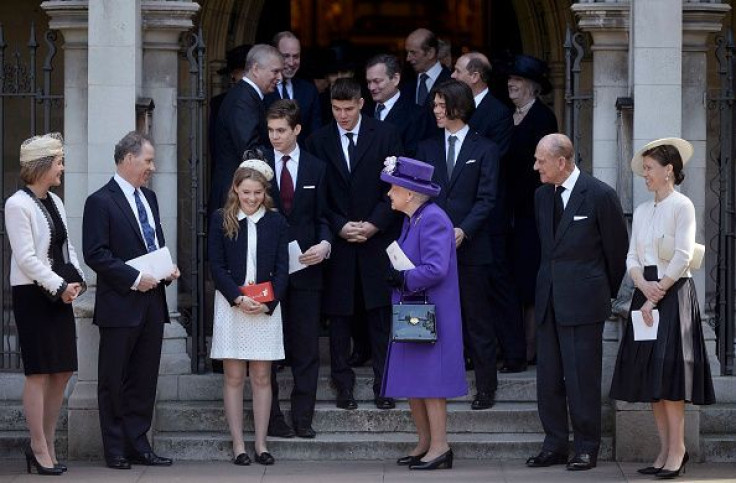 © Copyright IBTimes 2023. All rights reserved.