Why Sarah Ferguson Is To Blame For Prince Andrew's Disastrous TV Interview
Sarah Ferguson is to blame for Prince Andrew's disastrous TV interview.
The Duke of York has been in hot water for months due to his connections with convicted pedophile Jeffrey Epstein. Just recently, Prince Andrew spoke up about the matter and broke his silence regarding the issue. However, not everyone was impressed by his statement, with some thinking it would have been better if he kept his silence.
According to an insider, it was his ex-wife Ferguson who encouraged him to open up and address the Epstein scandal that has been plaguing him for months.
"Andrew has been relying on Sarah heavily. In fact, she's been the prince's biggest champion and he values her opinion and experience. When the possibility of this interview arose, Sarah felt that it could be the best way of clearing his name while presenting the public with a look at the real Andrew," a source told Daily Mail.
Ferguson believed that the interview would give Prince Andrew the chance to address the negative headlines rather than leave them unanswered. Also, given the negative headlines in the past six months, the duchess felt that Prince Andrew needed to get ahead of the matter to give his public image a "better chance of recovery."
The office of the Duke of York declined to comment on whether Ferguson helped Prince Andrew decide on doing the interview. Instead, they shared a statement from Buckingham Palace.
"The statements made on The Duke of York's behalf since 2011 have sought to address the questions raised on his relationship with Mr Epstein and the allegations by Ms Roberts. HRH felt it was time to reiterate those statements in a television interview answering those questions openly, clearly and publicly," the statement read.
In his interview, Prince Andrew said that the scandal was not damaging to the Queen. He also revealed that they were surprised when the photographs were released because they were published at a different time when he was there.
However, according to royal correspondent Peter Hunt, Prince Andrew's interview put Queen Elizabeth II's reputation at risk since some would question the monarch for allowing her son to use her residence for the interview.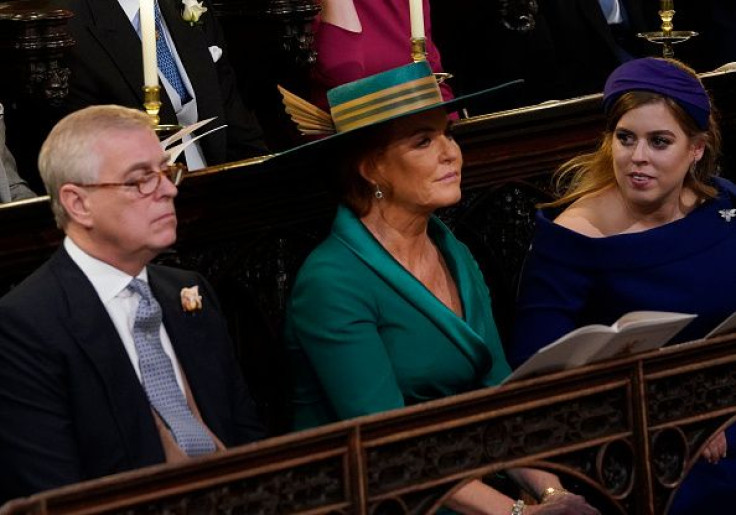 © Copyright IBTimes 2023. All rights reserved.