Why Sarah Ferguson Vowed To 'Obey' Prince Andrew, But Kate, Meghan Didn't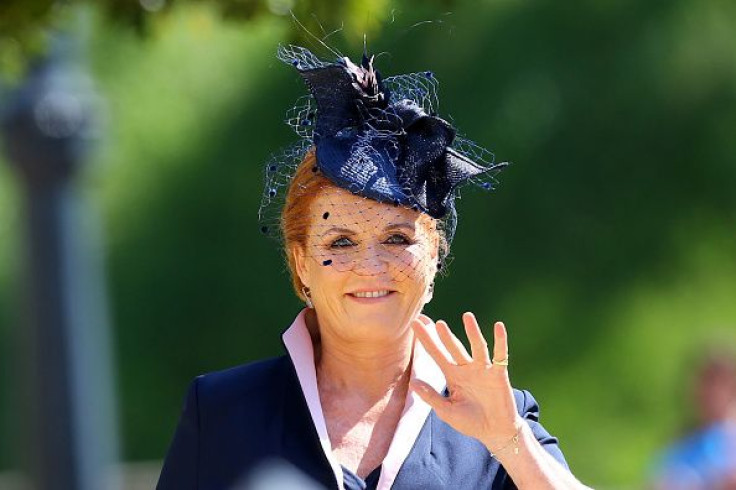 Sarah Ferguson vowed to obey Prince Andrew during their wedding ceremony at Westminster Abbey in 1986.
"To love, cherish, and to obey, till death do us part, according to God's holy ordinance; and thereto I give thee my troth," she said.
Unlike her, Princess Diana, Kate Middleton, and Meghan Markle all omitted the word "obey" from their wedding vows to Prince Charles, Prince William, and Prince Harry, respectively.
Right Reverend Peter Nott said that removing or keeping the word obey from the wedding vows is not actually a big deal.
"It is a mistaken assumption that when the bride says she will obey it means she is going to be subservient. It is to do with trust, and with listening, and to recognize that in a family you have different functions. There are times when the husband will rightly obey the wife because she knows better and is the lead in that area. The partnership is equal and leadership in a good marriage always shifts. I think obey means 'I trust you to make decisions that are for the good of the family," he explained.
Victoria Arbiter, a royal expert, disagreed with Nott. She told Town & Country that including the word obey in the wedding vows – for royals and non-royals – seems to be archaic.
"In 1981, Diana set a new precedent by vowing to 'love, honor, comfort, and keep' the Prince of Wales and the Duchess of Cambridge followed suit during her 2011 marriage to Prince William. Given the level of equality so clearly on display between Harry and Meghan, it's highly likely that she too will choose to forgo the custom. Meghan has been very vocal for her push for gender equality and this will be one more area in which her personal choices will have the full support of her husband to be," she said.
On Saturday, the Archbishop of Canterbury guided Prince Harry and Markle while exchanging their vows. He asked the former "Suits" star, "Meghan, will you take Harry to be your husband? Will you love him, comfort him, honor and protect him, and, forsaking all others, be faithful to him as long as you both shall live?"
To this Markle replied, "I will."
© Copyright IBTimes 2023. All rights reserved.