Why Steven Spielberg's 'West Side Story' Is Disappointing For Audience; Earns Mere $10 Million
Steven Spielberg's highly anticipated movie, "West Side Story" received a lukewarm response in theaters in the first weekend of its release, earning only $10 million at the box office.
The movie released in 2,820 theaters across the country, and yet, it has collected only $10.5 million so far, as reported by Variety.
Considering the budget of the movie, Disney and 20th Century Studios had invested $100 million on this romantic musical, which is based on the Shakespearean classic, "Romeo and Juliet."
The movie, set in New York in the 1950s, revolves around two gangs called the Jets and the Sharks. The plot thickens when one of the gang members falls in love with the sister of a rival gang member.
This is not the first when a movie has been made based on this Shakespearean love story. Previously, director duo Jerome Robbins and Robert Wise released a movie of the same name in 1961.
However, the latest release failed to impress the audience and a quick glimpse at the public reviews revealed the reason behind it.
One of the fans wrote on IMDB that the length of the movie was two hours, 36 minutes. Considering the fact that the audience already knows about the plot, it is difficult to hold them in the theaters for this long.
Moreover, the relationship between the two characters Tony and Maria - who fall in love - doesn't really move the audience like it did in the 1961's version.
Another user wrote how the timing of the songs placed in the movie was incorrect.
For instance, one of the songs titled "Cool" was supposed to play after there is a fight between the two gangs and cops' arrival but the director placed that song before the fight.
Many other users noted that it was a mediocre musical with a weak love story, adding that initially it looked fun but as the story goes further, it was simply boring to watch.
Moreover, it seems that the director's decision to not translate Spanish dialogues to English also backfired because many viewers felt like unwanted guests during the conversation between the actors.
Spielberg revealed that it was his decision to not add subtitles. "If I subtitled the Spanish I'd simply be doubling down on the English and giving English the power over the Spanish," he told IGN Dec. 5. "This was not going to happen in this film, I needed to respect the language enough not to subtitle it."
Despite negative reviews and a slow box office opening, some fans are hopeful that the movie might pick up in the coming weeks as the holiday session has kicked in.
Spielberg is currently occupied with his next movie, "The Fabelmans," which is slated to release on Nov. 23, 2022.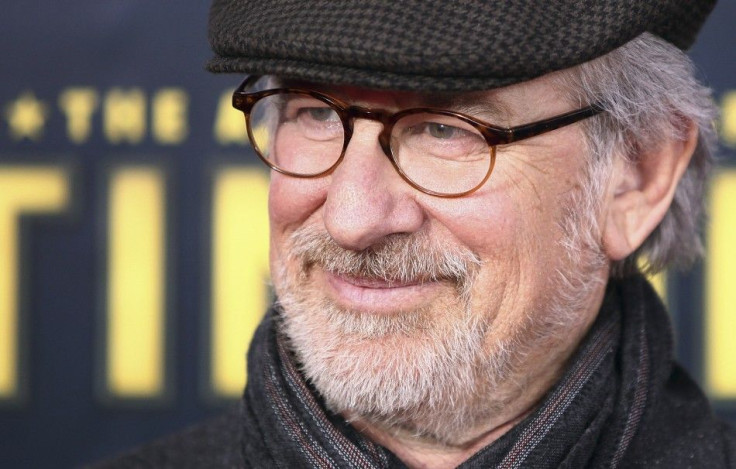 © Copyright IBTimes 2023. All rights reserved.