Why Ted Cruz Might Be Disbarred For Helping Trump In 2020
Former President Donald Trump's efforts to overturn the 2020 presidential election continue to cast a long shadow over American politics. But on the other hand, they are still creating legal headaches for his most ardent allies.
On Wednesday, lawyers for the 65 Project, an organization aiming to hold attorneys accountable for their work on Trump's failed and systematic efforts to overturn his defeat to now-President Joe Biden, filed an ethics complaint against one of his stalwart congressional allies, Sen. Ted Cruz (R-Texas.)
In the complaint, the 65 Project cites Cruz's fulsome embrace of Trump's conspiracy theory that the election was stolen from him.
None of these claims have been substantiated by state or federal courts, including those presided over by Trump-appointed judges. For his role in supporting Trump's efforts, the 65 Project says Cruz knowingly participated in a disingenuous effort to undermine the 2020 election results.
"Mr. Cruz knew that the allegations he was echoing had already been reviewed and rejected by courts. And he knew that claims of voter fraud or the election being stolen were false," the group said in its complaint.
In particular, the 65 Project points to Cruz's representation in a lawsuit by Pennsylvania Republicans and former President Trump before the courts. By doing so, they say Cruz moved "beyond his position" as a U.S. Senator and "chose to take on the role of lawyer" in support of what was an "anti-democratic mission."
A spokesperson for Cruz waved off the complaint and lambasted the 65 Project as "a far-left dark money smear machine run by a who's who of shameless Democrat hacks."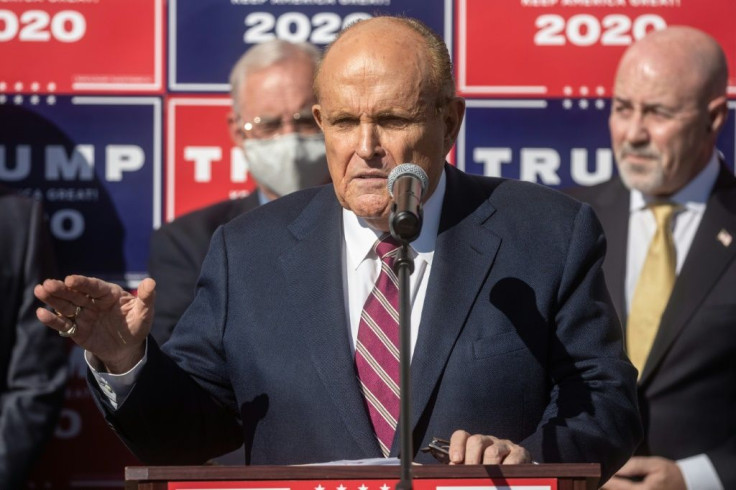 Cruz is not the only Trump ally that has encountered legal trouble or complaints in the wake of the failed efforts to overturn the 2020 election.
Rudy Giuliani, Trump's former personal attorney, was disbarred in his native New York for his role in aggressively promoting Trump's election lies. Other Trump-allied attorneys like Sidney Powell have been sued for their work on the campaign and conservative attorney Lin Wood faced discipline from the Georgia Bar Association.
Members of Congress have also not been immune from the repercussions of their involvement with the 2020 effort.
Rep. Madison Cawthorn, R-NC., faced the possibility of being booted off the ballot in his North Carolina district after a group sued him for encouraging the Jan. 6 Capitol Riot where a pro-Trump mob assaulted the U.S. Capitol in an attempt to halt certification of the election. Cawthorn survived the lawsuit but later lost his re-election bid to another Republican on May 17.
Rep. Marjorie Taylor-Greene, R-Ga., has also been sued for her role in encouraging the Capitol Riot. However, a Georgia court and the Georgia Secretary of State's office refused to remove her from the ballot.
© Copyright IBTimes 2023. All rights reserved.