Why Is There Police Brutality? Shootings Of Black Men Compared to Lynching, Slavery: UN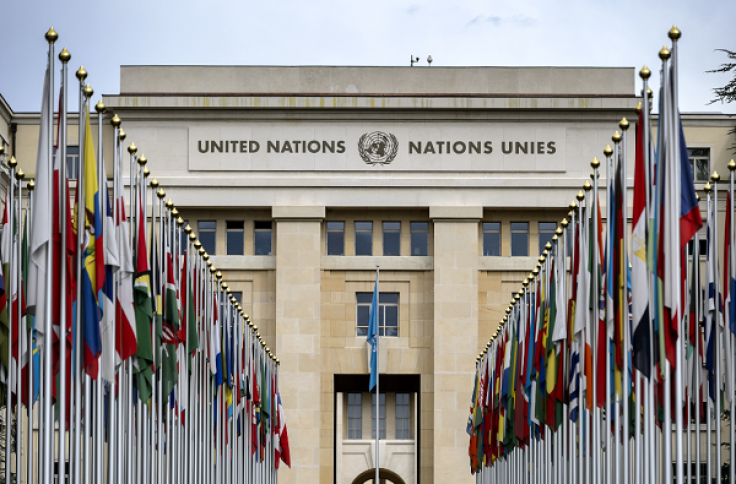 The ongoing spate of police shooting and killings of black people in the U.S. is on par with American slavery and lynching of black descendants of Africans, a group affiliated with the United Nations said Monday.
The United Nations' Working Group of Experts on People of African Descent presented a report to the UN's Human Rights Council highlighting the many racial injustices minorities faced throughout U.S. history, including the police brutality sweeping the nation, and suggested the country pay up in the form of reparations for its past digressions against black people in America.
The report, written as a part of a study on the US' race relations, called the present state of race-related injustices – particularly police shootings of unarmed black American's – a "human rights crisis" and said that the temperament in the country only further indicates that the "dangerous ideology of white supremacy inhibits social cohesion amongst the US population."
In 2015, 990 people were shot and killed by police. 258 of the killings were black people while Hispanics accounted for 172 deaths. So far in 2016, 173 African-Americans and 111 Hispanics have been shot and killed by the police.
The group suggested that the U.S. address the "racial terrorism" black Americans of African descent have faced by offering reparations including, but not limited to, "a formal apology, health initiatives, educational opportunities, psychological rehabilitation, technology transfer, and financial support and debt cancellation."
Slaves were promised 40 acres and a mule in 1865 as a form of reparations, towards the end of the Civil War. Should the U.S. government offer to pay out reparations in modern times, though, the cost would be much more than that. A University of Connecticut researcher said in a 2015 report that historical reparations could total anywhere between $5.9 trillion and $14.2 trillion. The estimated figures were based on the number of hours slaves, including men, women and children, worked in the U.S. from the country's 1776 establishment through slavery's official abolishment in 1865.
Although the odds of the U.S. government adhering to the group's suggestions are slim, there seems to be a growing consideration for reparations for blacks amongst the millennial population. An Exclusive Point Taken-Marist Poll conducted this year for PBS' debate series, "Point Taken," found 51 percent of millennials polled would be willing to consider paying reparations to slave decedents. However, 68 percent of Americans overall said they would be against reparations. The poll was conducted in April and May and surveyed 1,221 people 18 and older.
© Copyright IBTimes 2023. All rights reserved.