Why Your Stimulus Check Could Be At Risk
If your household earns more than $75,000 a year, that next COVID-19 stimulus check would do more good for the economy going to lower-income families -- not you, a new study shows.
The reason is straightforward: The better-off tended to save their last stimulus payment, which didn't help businesses. But households with $25,000 or less annual income need cash to make ends meet -- and spent their checks, according to Harvard-based Opportunity Insight, a nonpartisan, nonprofit research organization.
"Low-income household have suffered by far the biggest economic shock," John Friedman, an economics professor at Brown University and co-director of the group, told the Washington Post. "They need the help the most."
So far, Americans have received two stimulus checks -- the first for $1,200, the second for $600. A third check is included in President Joe Biden's $1.9 trillion coronavirus relief plan, expected to be passed by the House next week. The Senate also is expected to sign off on the package.
"Targeting the stimulus payments to lower-income households would both better support the households most in need and provide a large boost to the economy in the short run," Friedman said. "These checks are really impactful for lower-income households."
Consumer spending accounts for more than half of the value of all the country's goods and services in a year. Personal spending declined by about 0.4% in November after posting an increase of 1.5% in July, according to the latest Commerce Department statistics.
In December, Congress passed a bill that combined a $1.4 trillion spending measure with a $900 billion COVID-19 relief package. Some $120 billion supplements state unemployment insurance payments with an extra $300 a week through March 14. Individual taxpayers received a one-time direct payment of $600.
The CARES Act, a $2.2 trillion bill passed in March, had twice the benefits but expired in June.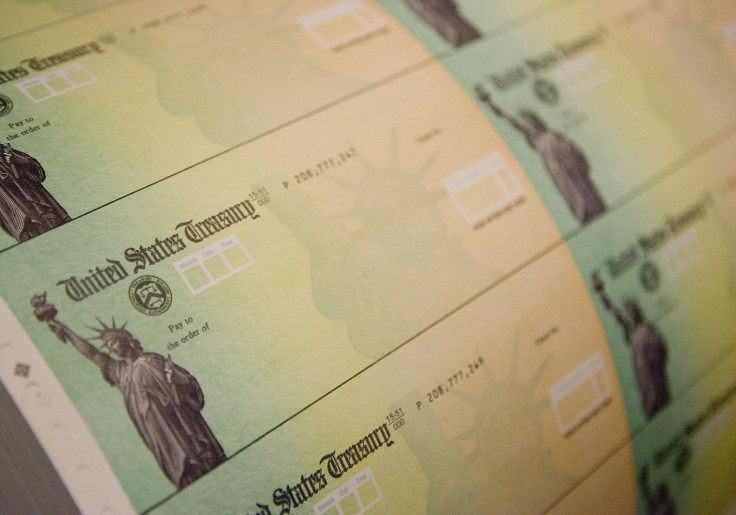 © Copyright IBTimes 2023. All rights reserved.