Pulse Nightclub Shooting 1st Anniversary: 10 Quick Facts About Orlando Mass Shooting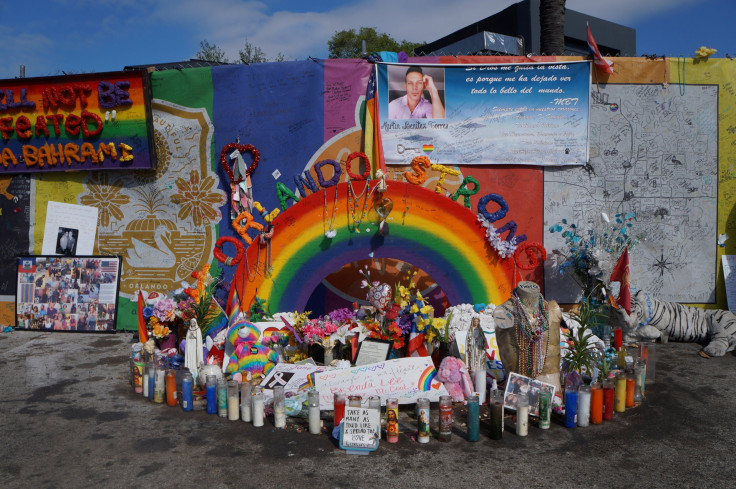 On June 12, 2016, a gunman opened fire in an Orlando nightclub early morning, killing 49 people and wounding another 53 in one of the worst mass shootings in the history of the United States. Omar Mateen shot party-goers at the gay nightclub Pulse with an assault rifle, firing dozens of rounds indiscriminately and even taking some people hostage.
When he finally stopped firing, many people were already dead while dozens lay critically injured. Law enforcement officials said that the gunman pledged allegiance to the Islamic State group (also called ISIS) in a 911 call around the time of the attack; he died in a gun battle with SWAT team members.
Monday is the first anniversary of the Pulse shooting.
Read: Pulse Nightclub Plans Permanent Memorial To Honor Shooting Victims
At the 47th Annual Boston Pride Parade on Saturday, the survivors of the Pulse nightclub also took part. Their float had 49 flags to honor the victims of the mass shooting.
Here are 10 quick facts related to the Pulse nightclub shooting.
1. Mateen's family was from Afghanistan, and authorities said they later moved to Florida. Mateen was born in New York. His ex-wife, Sitora Yusufiy, who was with Mateen for only two months, told reporters that he was bipolar and "mentally unstable." She said they did not have contact for the last seven or eight years, the Associated Press reported.
2. Yusufiy said Mateen was short-tempered and had a history with steroids. She reportedly described him as religious but not radical.
3. Mateen was a security guard with a company called G4S. In a 2012 newsletter, the firm identified him as working in West Palm Beach. After the incident, the company sent a statement to the Palm Beach Post, confirming he had been an employee since September 2007. State records reportedly showed Mateen held a firearms license since at least 2011.
4. One of the most widely shared photographs from that night of tragedy was the image of a Kevlar helmet with a bullet hole in it. Orlando police identified Michael Napolitano as one of the officers who responded to the attack at the club. He was wearing that helmet due to which his life was saved. No officers were killed in the shootout, according to CBS-affiliate KHOU.
5. In total, 41 dispatchers, EMTs, paramedics and firefighters assisted on the scene the night of the shootings. Nearly a year later, they were honored by Orange County for their work that night, reports said.
6. ISIS had claimed responsibility for the shooting, saying the attack was "carried out by an Islamic State fighter" in a report on its official Amaq news agency.
7. Pulse, which branded itself as the hottest gay bar in Orlando, was a sprawling bar with several rooms, dance floors, and a few bars.
Read: Will Pulse Nightclub Be Sold?
8. Pulse has shut down since the incident and will not reopen as a gay nightclub; it will become a memorial.
9. Although gay rights have been a divisive issue among Florida Republicans, nearly two dozen GOP officials in Central Florida signed a resolution last year calling for laws that banned discrimination based on gender identity or sexual orientation, Fox 6 News reported.
10. Across the country after the incident, police departments stepped up patrols in neighborhoods frequented by the LGBT community.
© Copyright IBTimes 2023. All rights reserved.
FOLLOW MORE IBT NEWS ON THE BELOW CHANNELS