Wii U Release Date For Europe And Specs Confirmed: Nintendo's Console Hits Stores On Nov. 30, Not December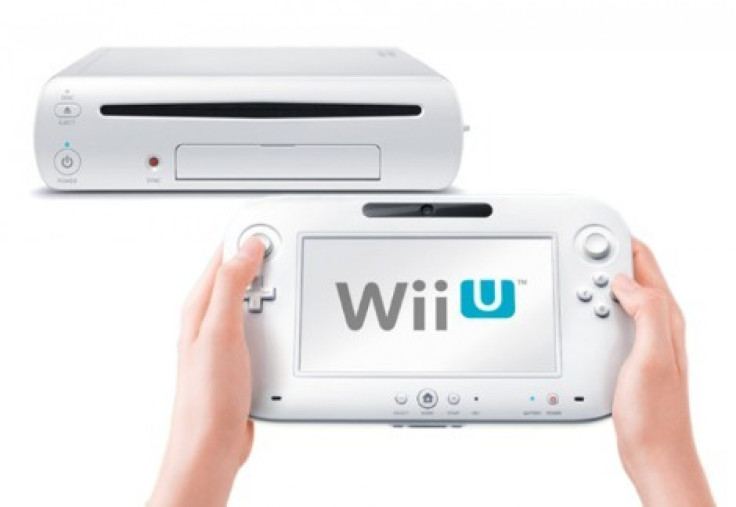 Nintendo announced that the Wii U release date for Europe will be on Nov. 30. This disproves the previous rumors that said the console would not be available until December due to manufacturing issues.
Nintendo's Wii U will be available in two different variations: a basic and a premium pack. The basic Wii U contains 8GB of storage, a white GamePad controller, two AC adapters and an HDMI cable. The premium console comes with a black Wii U system, two AC adapters, an HDMI cable and 32GB of storage. This allows players to download and store more content on their console.
The premium Wii U package also includes extra accessories such as stands for the console and GamePad, a charging cradle, a sensor bar, and the Nintendo Land game. It was also announced that the sensor bar and Wii remotes from the previous console will be compatible with the Wii U. This means that users can buy the Wii U at its reduced price without having to pay for accessories that they do not need.
The new Wii U Pro Controller was also unveiled, which gives gamers the option to use a standard controller rather than the GamePad. The Pro controller can be used wirelessly and is charged by USB. Up to four controllers can connect to the Wii U console. It was also revealed that most Wii games will be compatible with the Wii U.
As for the specs, Nintendo has confirmed that the Wii U will display graphics in 720p and 1080p. The main memory of the Wii U is 20 times larger than that of the original Wii, with the ability to store 2GB. One of these gigabytes will be for gaming and the other will be for the system itself. This supports previous rumors that said the Wii U have this capability, allowing players to use the Internet without stopping their game.
The specs for the Wii U GamePad include a built in gyroscope, microphone, speakers, geomagnetic sensor, accelerometer, and an LCD touch screen. One GamePad controller is included in each pack, but in the future it will be possible to connect two GamePads to a Wii U system.
© Copyright IBTimes 2022. All rights reserved.
FOLLOW MORE IBT NEWS ON THE BELOW CHANNELS