Wikipedia Getting First Desktop Redesign In 10 Years
KEY POINTS
Wikipedia's desktop interface will be redesigned for the first time in over a decade
A new collapsible sidebar, new logo and table of contents will be included
The changes will benefit those who "have come to the Internet for the first time over the last decade"
Wikipedia has been an integral part of the Internet for the past twenty years so much so that users will often visit the free online encyclopedia and use it for whatever purpose that they intend. It is user-friendly, the interface on the computer, mobile or tablet is simple and it has stood the test of time.
Now, Wikipedia feels that it is time for a redesign to make the site more suitable for desktop users, especially those who "have come to the Internet for the first time over the last decade."
"In order to welcome them to our projects and entice them to come back, we need to provide not only excellent content and an experience that is engaging and easy to use, but also an experience that is on-par with their perception of a modern, trustworthy and welcoming site," Wikimedia Foundation Lead Product Manager Olga Vasileva wrote in a blog post.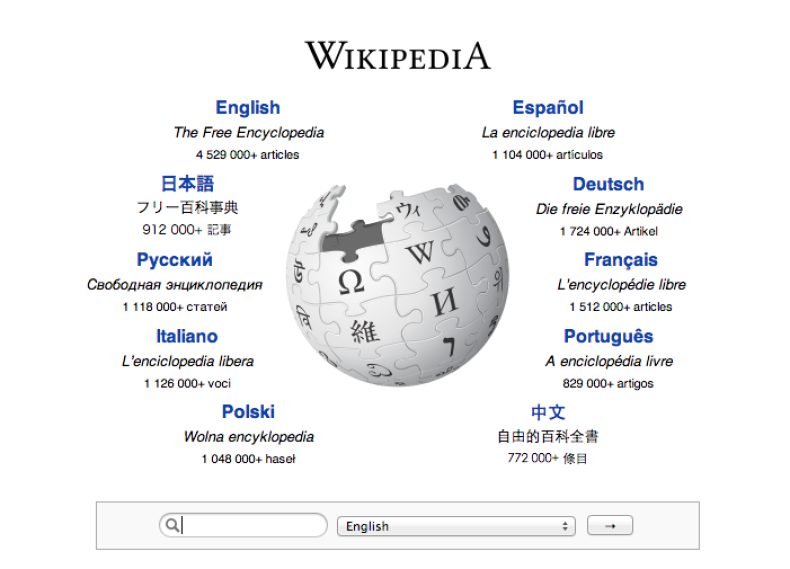 The blog detailed of its multi-year plan to improve Wikipedia's desktop façade – a particular effort considering that the design, alongside other Wikimedia Foundation projects has been untouched for the past decade.
But while they have been working on redesigning the interface since May of last year, the Foundation wants to keep "the core" of their identity while making the final look "feels like a Wikimedia project." This will allow longtime Wikipedia users to feel at home and "straightforward and intuitive" for new visitors.
Included in the series of changes is a redefined Wikipedia logo, a collapsible sidebar and table of contents, among others. The changes will happen "incrementally over a long period of time" to allow user testing and feedback. If all goes well, the new improvements will be implemented on all wikis by the end of 2021 in celebration of Wikipedia's 20th anniversary.
The Verge said the Foundation will first introduce the new sidebar. Users will be able to collapse the menu on the left pane of the page "to minimize distraction and limit irrelevant content and links." Wikipedia users can also switch languages with one click.
Vasileva said the aforementioned improvements are the "first of many changes." They will also fix bugs and do some adjustments and iterations over time.
"We welcome anyone curious about our changes to try them out and give us feedback," Vasileva said.
© Copyright IBTimes 2022. All rights reserved.