'Captain America: Civil War' Directors Tease Which Team Doctor Strange Would Be On Ahead Of May 6 Release Date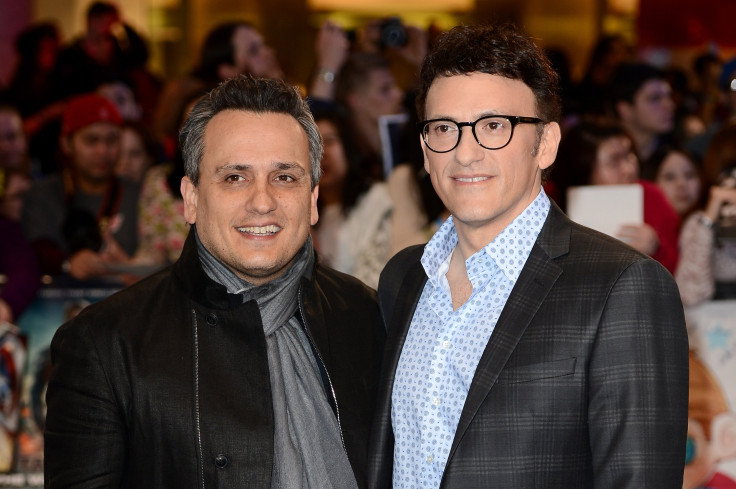 Although "Captain America: Civil War" promises to pack more superheroes into the plot than the average "Avengers" movie, directors Joe and Anthony Russo aren't done sprinkling in characters after the big reveal of Spider-Man (Tom Holland). To help tease fans about the next installment of the Marvel Cinematic Universe (MCU), the directing duo made a call about the loyalties of Doctor Strange (Benedict Cumberbatch).
After the May 6 release of "Civil War," Marvel Studios will follow it with the mystical story of "Doctor Strange" on Nov. 4, 2016. That means that the character won't be introduced in the MCU before it comes time for every hero in the business to decide if he or she is in favor of superhuman registration with Team Iron Man, or willing to fight it alongside Team Cap. But that didn't stop the Russo brothers from deciding where the hero will pledge his allegiance.
In a post on their official Facebook page, they edited a gif of Team Cap running into battle that was previously seen in the teaser trailer for the movie. The gif took a shot of Cumberbatch in full costume and made it look like he'd suited up along with the rest of the team in the movie's highly teased battle. While it looks convincing, it's just a small piece of material that directors are using to get people excited for the next movie in the MCU.
Strange isn't expected to appear in the movie, and it would certainly be a surprise if he ended up in the climactic battle of the heroes. As MoviePilot notes, Strange's absence from the "Civil War" plotline makes sense to comic book fans. When things hit the fan in the written source material, the Sorcerer Supreme opted to remain neutral in the conflict, along with the X-Men. Instead of fighting, he simply secluded himself and meditated in the hopes of lowering the body count.
With "Civil War" promising to change the general makeup of the MCU forever, fans will likely come in to "Doctor Strange" with a lot of questions about the future of the series as it careens toward the ultimate two-part "Avengers: Infinity War" event. Fortunately for fans of the Doctor Strange character, news came Sunday that the film is done shooting and the release date should be announced soon. Director Scott Derrickson confirmed the news on Twitter by visiting a comic book store and picking up a copy of the hero's work with the caption "That's a wrap."
Who do you think Doctor Strange would side with in the "Civil War"? Comment below or tweet your thoughts to @TylerMcCarthy.
© Copyright IBTimes 2022. All rights reserved.
FOLLOW MORE IBT NEWS ON THE BELOW CHANNELS