Will Brad Pitt Vote For Donald Trump In The 2016 Presidential Election? Actor Weighs In On Candidate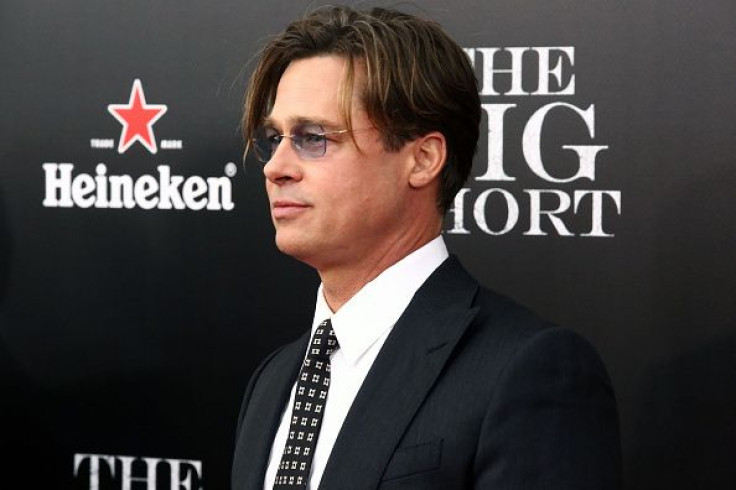 Brad Pitt might have been born and raised in a town which mostly supports republicans, but that doesn't mean the actor will be voting for Donald Trump in the upcoming 2016 Presidential Election.
During an interview with New York Times' T magazine, the "World War Z" star, 52, opened up about his thoughts on various topics, including Trump and the United Kingdom's exit from the European Union. Pitt revealed that much like his shock that the Brexit actually happened, he also can't wrap his head around the idea of Trump becoming the United States' commander-in-chief.
"Man, I never thought [Brexit] would happen. Same way I can't bring myself to think that Trump will be in charge. In the simplest terms, what brings us together is good, and what separates us is bad," he told the magazine.
However, this doesn't mean that Pitt doesn't understand why a lot of people support Trump. He quoted a line from his Oscar-winning film "The Big Short," which focuses on the 2008 global financial crisis, to explain why Trump has gained a massive following, saying, "When things are going wrong and we can't find the reason for it, we just start creating enemies."
He continued, "Coming from Oklahoma, southern Missouri, which leans more toward a Trump voice, I try to understand it. It seems that the people who suffer the most end up betting for the party that would hurt them. And so I try to understand where they're coming from."
Pitt further explained that most people have no time to catch up on the news since they're so busy with their everyday lives, so someone like Trump who says he's "fed up" with the system could attract their attention.
"You gotta understand that it's also in our DNA. Most Americans don't have time to watch CNN and Fox and Al Jazeera. They're trying to make the rent, get the kids fed, they're tired when they get home and they want to forget about everything. And so suddenly when this voice comes in—and it doesn't have to be a voice of substance—saying he's fed up with all of this, that's the part that hooks into the DNA," he told T Magazine.
Nevertheless, Pitt doesn't approve of this "reactionary push for isolation and separation" happening in this year's elections. "A Trump supporter is fighting against just about everything. What does he even mean, take our country back? Would someone please explain that to me? Where'd it go?" he added.
It looks like Pitt's wife, Angelina Jolie, won't be voting for Trump either. The actress-turned-director previously slammed Trump for his anti-Muslim remarks back in May. "To me, America is built on people from around the world coming together for freedoms, especially freedom of religion. So it's hard to hear this is coming from someone who is pressing to be an American president," she told CNN.
Read Pitt's full T magazine interview when the latest issue hits newsstands on Sunday, Sept. 11.
© Copyright IBTimes 2023. All rights reserved.