Angelina Jolie Got Furious Over Brad Pitt's Romantic Scenes In 'Allied' Trailer With Marion Cotillard, Rumor Debunked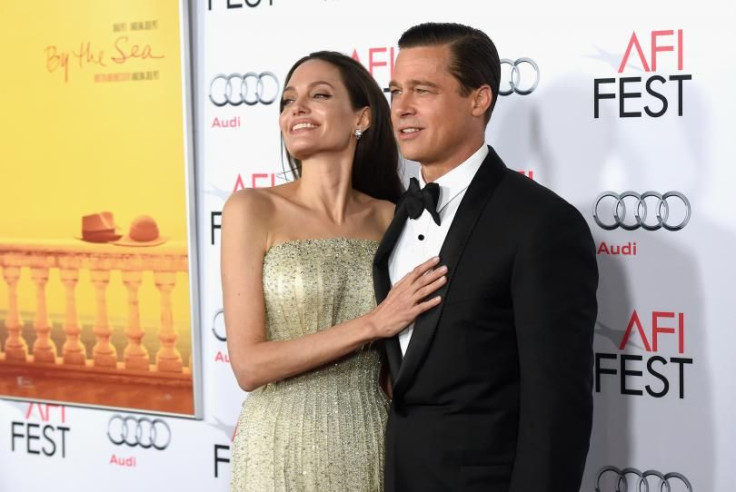 Amid growing rumors about Angelina Jolie and Brad Pitt's divorce, a new report from In Touch Weekly has claimed that the recent trailer for "Allied," starring Pitt and Marion Cotillard, "sent Jolie over the edge" because of its romantic and seductive scenes. The report also alleged that Pitt's reunion with Jennifer Aniston resulted in the end of the latter's marriage.
However, Gossip Cop debunked the report saying that neither Aniston nor Jolie has been "dumped" by their respective husbands.
According to In Touch Weekly, Jolie and Pitt had an argument before their second marriage anniversary, and the fight was allegedly blamed on the actor's close relationship with his co-stars and reunion with his ex-wife.
"Angelina Jolie pushes Brad Pitt too far when she loses it over his beautiful co-star — and Jennifer Aniston," the report claimed. After Jolie "really went nuclear," Pitt reportedly "walked out" on his wife.
The report also mentioned about Aniston and Justin Theroux's marriage, claiming that Pitt came between the two.
Over the last few months, several rumors about Jolie and Pitt's marriage have surfaced but none have been confirmed. The two stars have been spotted on several occasions together along with their children. Some reports had also claimed that the couple cheated on each other.
© Copyright IBTimes 2023. All rights reserved.