Will Disney Delay 2020 Movie Releases Again? Expert Predicts 'Mulan,' 'New Mutants' Postponements
Following the rising cases of COVID-19 in the US, and its impact on theaters, Cowen analyst Doug Creutz doesn't expect The Walt Disney Company to release any movies in 2020.
To satisfy social distancing recommendations, theaters have remained closed, which means the film industry has taken a major financial hit. Although Disney is expected to eventually recover from its monetary loss, the analyst believes the entertainment conglomerate will have to focus on its other companies to make a profit.
On Thursday, Creutz revealed that he expects Disney, which ends its fiscal year in September, to have "no film releases in fiscal year 2020" and "a modest slate" in 2021.
"We now expect domestic theaters to be largely closed until mid-2021, in part because we don't think studios will be interested in releasing their largest movies into a capacity-constrained footprint," he explained, according to the Hollywood Reporter.
This implies that Disney likely won't release "Mulan," the live-action adaptation that was originally slated for March then July and currently is set for a Aug. 21 theatrical release. Twentieth Century Studio's long-delayed "New Mutants" is supposed to start on Aug. 28 while Searchlight Pictures' "The Personal History of David Copperfield" is due out Aug. 14. If Cruetz's prediction is accurate, they'll all either be delayed or pushed out as streaming releases.
Creutz has also reduced his stock price target to $97 from $101 and downgraded his rating on Disney shares from "outperform" to "market perform." The analyst noted that Cowen initially thought the coronavirus pandemic wouldn't last as long as it has.
"We had previously assumed that the spread of COVID-19 would be relatively halted, with social distancing requirements significantly lessened by late 2020," Creutz stated.
"We have now extended that timeline out to at least mid-2021; the situation remains very fluid, and we do not rule out the possibility that the impact could last even longer."
Elsewhere, Creutz revealed that the company will be able to profit from its theme parks in the next few years. "Disneyland remains closed, and we expect that to persist due to California's more cautious approach in dealing with the virus," the analyst claimed.
"We now expect domestic park profitability to return to fiscal year 2019 levels in fiscal year 2025."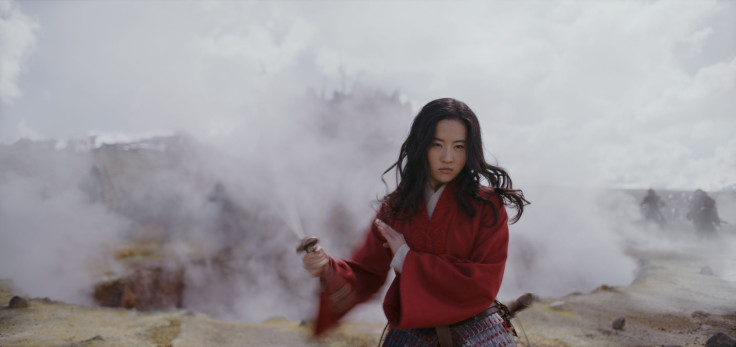 © Copyright IBTimes 2023. All rights reserved.