Will Donald Trump Be Impeached? Google Searches For How To Remove A President From Office Surge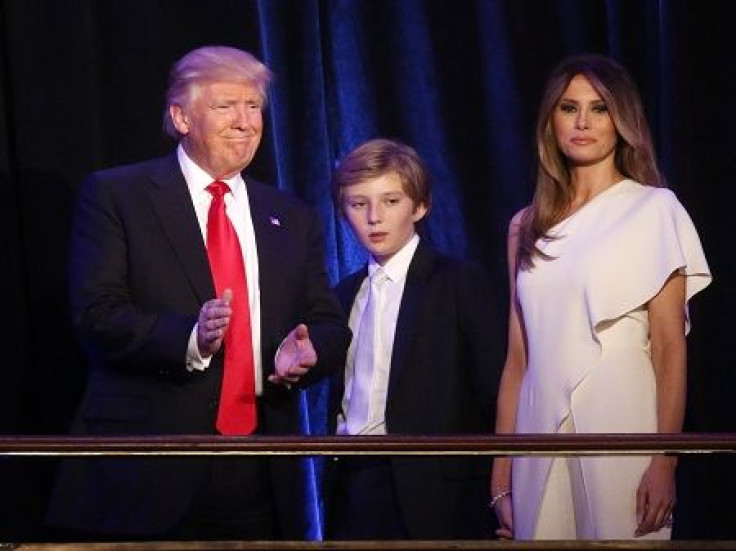 Americans unhappy with the election of Donald Trump as the 45th president of the United States searched Google on Wednesday for guidance on how to impeach a president while a law professor indicated there may already be enough evidence to justify impeaching Trump for fraud and racketeering.
Democrat Hillary Clinton called on her supporters Wednesday to come together and help heal the divisions that erupted during the presidential campaign, saying now is the time to unite. At the same time, searches for "how to impeach a president" increased 4,850 percent just hours after Clinton conceded, Metro reported. Google Trends data indicated the top five states for such searchers were Hawaii, California, Oregon, Washington and Colorado — all states that went to Clinton.
Searches for how to immigrate or move to Canada and how to become a Canadian citizen also surged.
Two presidents have been impeached by the U.S. House in U.S. history, Andrew Johnson and Bill Clinton. Both were acquitted by the Senate and managed to retain office. Richard Nixon resigned as the House prepared to issue its articles of impeachment.
University of Utah law professor Christopher Lewis Peterson said Congress could impeach Trump for fraud and racketeering under the standards set by Article II of the Constitution regarding high crimes and misdemeanors.
"Unlike his promised crimes yet to come, the illegal acts in Trump's high pressure wealth seminars have already occurred. Indeed, a federal judge appointed under Article III of the U.S. Constitution has already determined that Trump's alleged actions, if true, constitute fraud and racketeering," Peterson wrote in a 22-page article published by the S.J. Quinney College of Law in September.
Trump is being sued in federal civil courts over the Trump University real estate seminars. Peterson notes the language of the Constitution is not limited to crime committed while in office, though political science professor Eric Schickler of the University of California, Berkeley, told the New York Post that's the conventional understanding.
"The fact that Trump has attempted to publicly misrepresent the facts and circumstances surrounding his alleged fraud and racketeering should weigh in the calculus over whether impeachment for preincumbency crimes is appropriate," Peterson said. "Just as Trump appears to have lied about his role in Trump University to students, he has throughout the election continued to misrepresent the cases that focus on his misrepresentations."
Peterson noted Trump regularly promised to commit impeachable offenses during the campaign as a matter of policy, including killing family members of terrorism suspects and ordering the torture of suspected criminals.
Schickler noted impeachment is "ultimately a political decision."
"There is discretion for Congress to define its range," Schickler said.
But with Republicans controlling both houses of Congress, impeachment is unlikely — unless GOP leaders decide they'd rather see vice president-elect Mike Pence at the helm.
© Copyright IBTimes 2023. All rights reserved.
FOLLOW MORE IBT NEWS ON THE BELOW CHANNELS