Will Galaxy S9 Release Date Include Headphone Jack? Samsung Hints Yes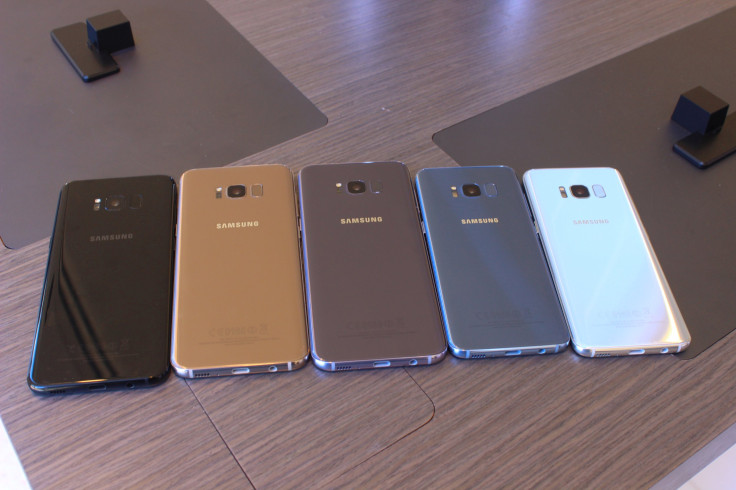 It remains to be seen whether the still rumored Galaxy S9 will feature a 3.5mm headphone jack, but Samsung's latest ad mocking Apple could be a hint that the old school audio support may remain a staple on Samsung devices.
The Korean manufacturer recently released an ad poking fun at Apple for being behind the curve in terms of releasing features on its smartphones and removing others. In particular, the marketing spot shows an iPhone owner using a special dongle to insert 3.5 mm headphones and charge his iPhone at the same time. Meanwhile, his girlfriend charged her headphone jack equipped Samsung Galaxy device on a wireless charging pad.
Apple devices have released without headphone jacks since the 2016 launch of the iPhone 7 and iPhone 7 Plus. In 2017, the iPhone 8, iPhone 8 Plus and iPhone X all release without headphone jacks, making it pretty clear to consumers that the feature is not coming back. Meanwhile, Samsung has included the standard audio support on the Galaxy S7, Galaxy S7 Edge, Galaxy S8, Galaxy S8+ and Galaxy Note 8 between 2016 and 2017.
With all devices from the top manufacturers are now on the market for 2017, consumers, pundits, and enthusiasts will be looking forward to what companies will launch in the coming year. Despite Samsung's marketing dig, the iPhone X is proving to be a consumer favorite. It will be interesting to see what Samsung has in store to keep its customers loyal.
There are already conflicting rumors about whether the Galaxy S9 will feature a headphone jack. Chinese sources have shared prospective specs and mockups of the device, indicating it won't include a headphone jack, while a popular mobile insider suggested the device would host the feature.
Consumers have similarly seen Google poke fun at Apple for removing the headphone jack from the iPhone 7 and iPhone 7 Plus, only to follow suit and remove the headphone jack from its own Pixel 2 and Pixel 2 XL in 2017. The Samsung Galaxy flagship line is now one of the few premium device series that still feature a 3.5mm headphone jack. Keeping the feature could be a way for the company to separate itself from competitors.​
© Copyright IBTimes 2023. All rights reserved.
FOLLOW MORE IBT NEWS ON THE BELOW CHANNELS