'Will & Grace' Season 9 Finale: Karen Kisses Smitty In Sneak Peek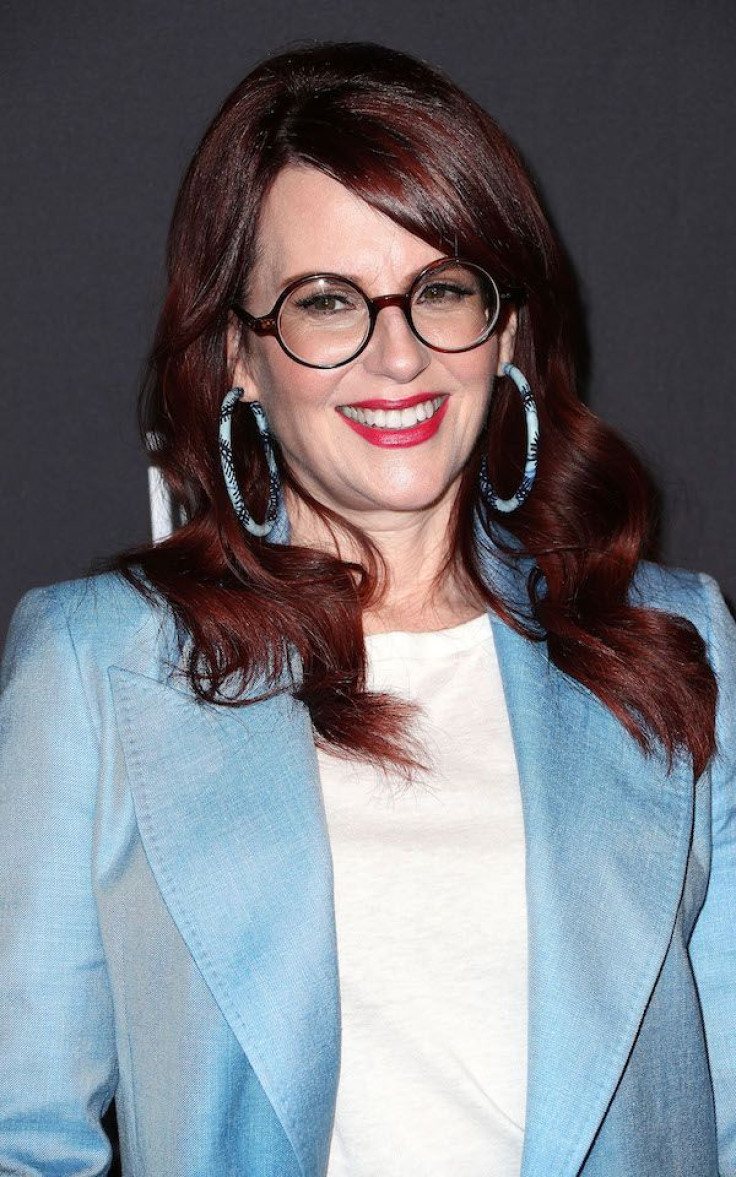 The all-new episode of "Will & Grace" this week would be the NBC comedy's last for this season, but it's definitely not going to be the least. A sneak peek at episode 16 shows an intense storyline that involves Karen (Megan Mullally) locking lips with Smitty (Charles C. Stevenson Jr.) after the latter gets a kiss from Malcolm (Alec Baldwin).
According to the synopsis for the new installment, titled "It's a Family Affair," Karen will have to decide between her husband and her lover in the Season 9 finale. Since engaging in an affair with Malcolm in Season 8, Karen has been dodging the issue of infidelity for several times now. This week, she will have to make up her mind if she's remaining faithful to her unseen husband Stan.
Based on a sneak peek at episode 16 though, Karen will receive a proposition from Malcolm — one that she'll somehow find difficult to turn down. The preview shows Malcolm explaining to Karen that there's a loophole that could satisfy their desire for each other amid their forbidden love.
So what does Malcolm have in mind? Apparently, the government agent thinks it's not cheating when there's a middleman involved. So in the teaser he shows Karen that if he kisses Smitty, the taste of his lips will linger on the bartender's mouth. So Karen would have the chance to indirectly kiss him by locking lips with Smitty afterwards.
However, the idea gets out of hand as the lovers try to embark on a more intense physical interaction with the help of Smitty's body. The voiceover jokingly justifies the gesture by saying, "It's not cheating if you never touch." Unfortunately (or fortunately), Smitty won't allow Malcolm and Karen to go beyond the kissing and touching phase. He is seen leaving the two behind when things start to get extra awkward.
Elsewhere, Jack (Sean Hayes) will find a rebound following his breakup from Officer Drew (guest star Ryan Pinkston). Although the synopsis does not mention Jack's new love interest, the official list of guest stars appearing in the episode can confirm that it's going to be a new character, who will be played by Brian Jordan Alvarez.
Alvarez, who has starred on "The Gay and Wondrous Life of Caleb Gallo" and "The Happys," already dropped some clues about his onscreen relationship with Hayes' character via Twitter. He has also revealed in an interview with a local paper in his hometown in Tennessee that he could be doing more episodes. This means he could also show up in Season 10.
Meanwhile, the finale episode's title gives away the family drama that would ensue this Thursday night. The synopsis says Grace's (Debra Messing) father and Will's (Eric McCormack) mother are making a surprise visit in the episode. As reported before, Blythe Danner is reprising her role as Will's mother, Marilyn. On the other hand, the NBC show has recasted the role of Grace's father, Martin. Because Alan Arkin couldn't reprise the character, producers tapped stand-up comedian Robert Klein to take on the role for this season and possibly in the upcoming two more runs of the show.
"Will & Grace" Season 9, episode 16 airs Thursday, April 5 at 9 p.m. EDT on NBC.
© Copyright IBTimes 2023. All rights reserved.