'Will & Grace' Episode 12: Will Receives Eggplant, Smiley Face Emojis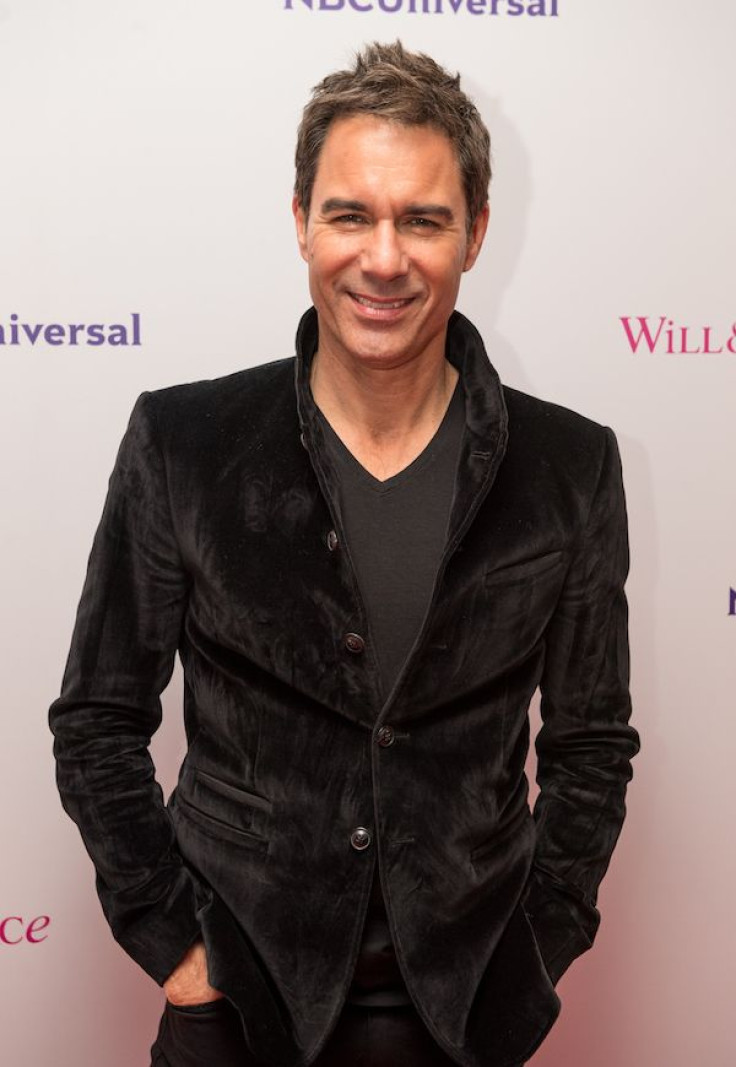 "Will & Grace" is finally returning to NBC now that the Winter Olympics are over. In this week's all-new episode, Will (Eric McCormack) gets an indecent proposal from someone from the past. Elsewhere, Grace (Debra Messing) realizes the shocking truth that she's dated three men from the same family.
A sneak peek at "Will & Grace" Season 9, episode 12 shows Karen (Megan Mullally) and Eric watching what seems to be a telenovela. Interestingly, Karen gets surprised when a video chat with Eric's date, Neil (guest star Dan Bucatinsky), pops up on the screen. The exuberant Neil greets the two saying, "Hi sexy!" But Karen mistakes him for the "Verizon guy."
Eric then tells his friend that Neil is not the Verizon guy, but someone who is eager to date him. Eric mutes the microphone of the laptop for a couple of seconds to tell Karen that Neil is actually the type of guy who pops up when you least expect him to. It can be noted that Karen was instrumental to the relationship that formed between Eric and Neil way back in Season 2. She was the one who pushed Eric to talk to Neil while her husband Stan was rushed to the hospital.
Now that he has come back, he is eager to hook up with Eric once again. "Tonight's on the book, stud! Friday night: Will gets Neal-ed," Neil tells Eric in the promo clip. He then reveals that he put two eggplant emojis and one smiley face on the memo he made for their date. Neil then turns a bit creepy when he comes forward to the camera to tell Will, "The smiley face will be yours."
Aside from Will's date with Neil, Episode 12 also chronicles the shocking discovery that Grace makes after hooking up with three men, according to the episode's synopsis. Grace learns that all three of them are from the same family and gets horrified at the thought of it. It's not known yet who these three men are, so that's something to look forward to.
"Will & Grace" Season 9, episode 12 airs March 1, Thursday, at 9 p.m. EST on NBC.
© Copyright IBTimes 2023. All rights reserved.