Will Haley And Andy Get Married On 'Modern Family'? Adam DeVine Predicts What's Next For Characters
Andy Bailey and Haley Dunphy have quickly become one of the most beloved couples on ABC's "Modern Family." After making their romance official in Season 7, their love has continued to blossom, and, thankfully for fans, it doesn't look like that will be changing any time soon.
Adam DeVine predicted what's next for his character Andy and Sarah Hyland's Haley on the series during an appearance at CinemaCon in Las Vegas Thursday night.
"We're getting married," DeVine replied at a press conference when International Business Times asked how his character's relationship will proceed on the situation comedy. After joking the on-screen couple will welcome "four kids" together, the 32-year-old actor made it clear he's not been given the inside scoop by the show's writers.
"They're going to be like, 'Adam, that's not right,'" he said, adding his character could very well die in a fiery plane crash next season. "They don't keep me in the loop," he said. "They don't keep any of us in the loop."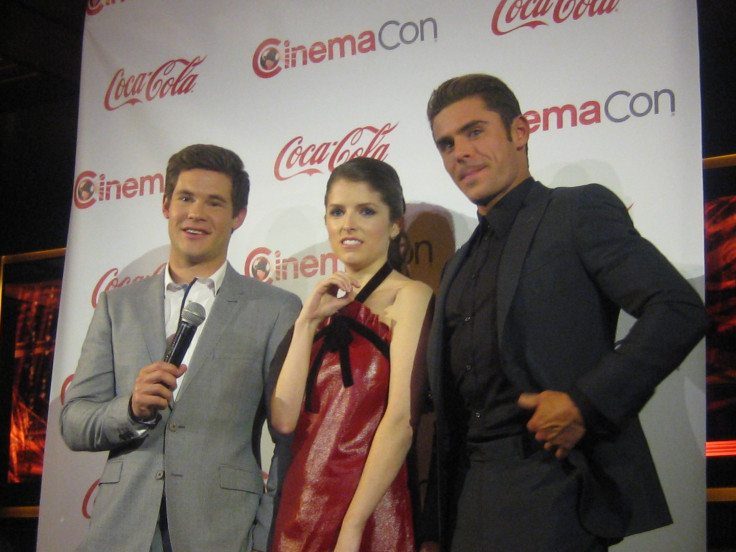 While DeVine is well-known for his "Modern Family" role, the film and television actor is currently prepping to star in the 20th Century Fox comedy "Mike and Dave Need Wedding Dates." DeVine said he enjoyed filming the raunchy flick, which has him playing opposite Zac Efron as his brother.
"What was cool about this movie was we got to improve all the time. But, at the same time, they kept feeding us lines, like the puppets we are," DeVine said. "We did so many takes and improved so much that after watching the film you look back and it's like, I don't remember saying that."
DeVine, Efron and co-star Anna Kendrick received CinemaCon's comedy stars of the year award at the 2016 Big Screen Achievement Awards presentation Thursday night for their work in "Mike and Dave Need Wedding Dates."
Andy and Haley fans can relive their full love story, courtesy of ABC, here. Catch DeVine in the film in theaters July 8 and in "Modern Family" on ABC Wednesdays at 9 p.m. EDT.
© Copyright IBTimes 2023. All rights reserved.