Will Kody Brown Take A Fifth Wife On 'Sister Wives?' Star Reveals Future Plans
He may have made big plans for his family by moving them to Flagstaff, Arizona, but in terms of adding new members to their big group, "Sister Wives" star Kody Brown has put his foot down when it comes to potentially adding a fifth wife into the mix.
Kody, who is spiritually married to Meri, Janelle and Christine Brown and legally married to Robyn Brown, revealed in a family sit-down with Us Weekly that despite years of reports that he was looking to add a fifth wife, he is not doing so, and as a whole, the family isn't planning on considering it in the future any longer.
"We're not even considering it anymore," he said. "There was an energy, some kind of spiritual thing, inspiration from God if you will, that the family wasn't complete [when Robyn joined the family]. It's not a discussion in the family. It's a door we've basically said we're closing."
Another door that has been basically been closed is the one where he would have more kids. Though he and Robyn, who is his youngest wife, both admitted that they're open to the possibility of having more children, it will only happen if they're blessed with the gift of one.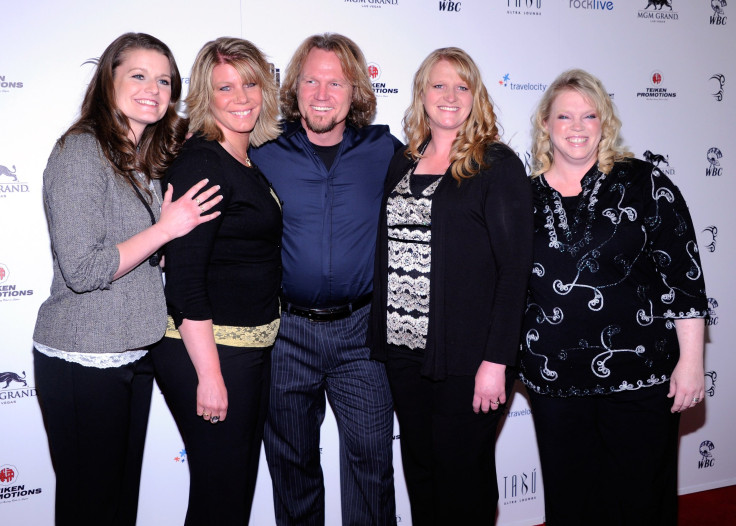 "When we grow our family, it's sort of by inspiration," she said. "At this point we feel like we're done, but we're open to God's inspiration. ...If we were blessed with more children, of course I would be totally open to that."
If the family did welcome another child, it would be their first born in Flagstaff. Before their initial move to Las Vegas from Utah, they had welcomed their first 17 children. Their 18th, Ariella Mae, was born in 2016.
As for their move to Flagstaff, fans will see how the move was inspired by the fact that they were never "city people" unfold on the show, though even the Browns are admitting that the situation is still less-than-ideal at the moment, since they aren't currently living near each other as they did on their Vegas cul-de-sac, though they are hopeful to remedy that situation in the future.
"We have purchased property," Christine said. "My biggest hope is that we can just get out there...I can't wait for that day."
"Sister Wives" airs Sundays at 8 p.m. EST on TLC.
© Copyright IBTimes 2023. All rights reserved.
FOLLOW MORE IBT NEWS ON THE BELOW CHANNELS