Will Meghan Markle Divorce Prince Harry? Duchess 'Really Tried' To Adapt To Royal Life
They're embroiled in the midst of a battle with British tabloids due to the incessant coverage of their private lives and a lot of negative attention about things they do. Now, in the new documentary "Harry & Meghan: An African Journey," the Duchess of Sussex has opened up about just how difficult she has found her new life to be as a result of everything she's endured.
The documentary, which aired on ITV in the UK on Sunday and will air on ABC at 10:00 p.m. EDT on Wednesday, Oct. 23, features Meghan Markle and Prince Harry while they were on their recent tour of Africa, where they announced their intentions to sue British tabloids like the Mail on Sunday, which published a private letter Markle wrote to her estranged father. According to a press release, at one point, Markle, who worked as an actress before marrying her husband in 2018, revealed that the pair have had several conversations about their future and whether or not she can continue with the pressures her new life has given her.
"I've said for a long time to H—that's what I call him—it's not enough to just survive something. That's not the point of life," she's quoted as saying in the press release. "You've got to thrive. You've got to feel happy."
"I think I really tried to adopt this British sensibility of a stiff upper lip. I tried. I really tried," she added. "But I think that what that does internally is probably really damaging."
The Duchess, in particular, has been the subject of intense scrutiny in reports, with endless headlines about her relationship with her estranged family, to rumors that she was also feuding with the royal family. She admitted that it was a part of what's been so difficult for her when it comes to the scrutiny is that while she has chosen a life that puts her in the spotlight, it doesn't mean she's comfortable with false stories about her being constantly repeated.
"If things are fair, that completely tracks for me if things are fair," she says. "If I do something wrong I'd be the first one to go, 'Oh my gosh, I'm so sorry. I would never do that,' but when people are saying things that are just untrue and they're being told they're untrue but they're allowed to still say them, I don't know anybody in the world who would feel that that's okay. And that's different than just scrutiny. That's what would you call that? That's a different beast. It's really a different beast."
"Harry & Meghan: An African Journey" will air at 10 p.m. EDT on ABC Wednesday, Oct. 23.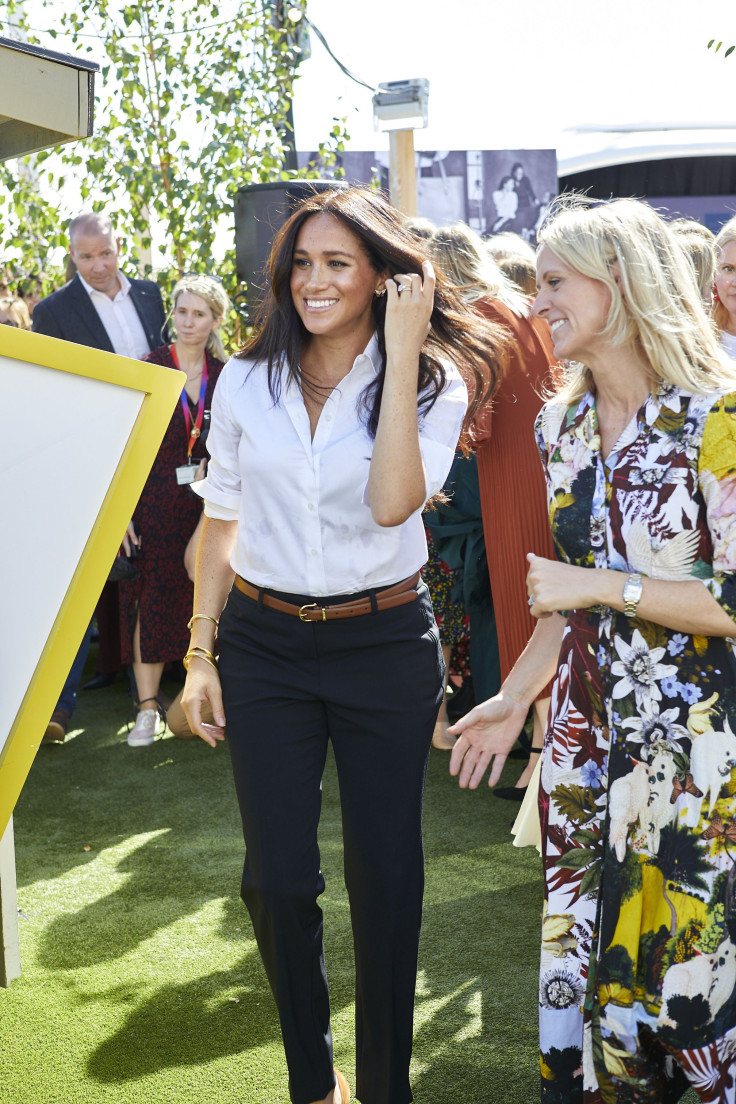 © Copyright IBTimes 2023. All rights reserved.