Will Meghan Markle Follow Kate Middleton Diet Before Wedding?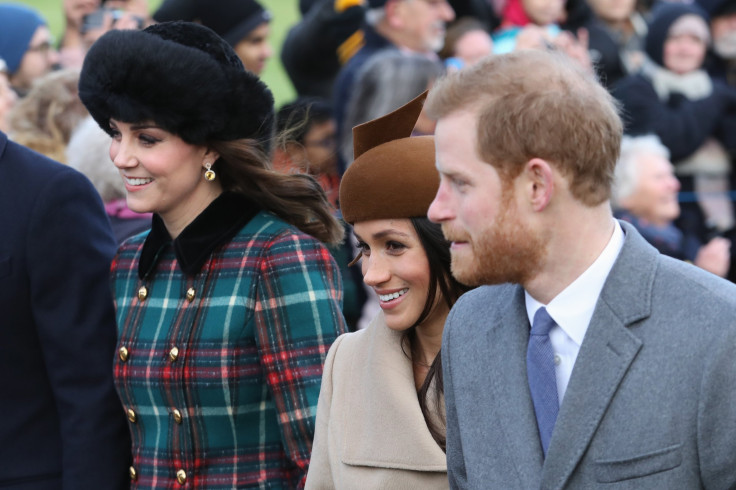 Meghan Markle will have plenty she needs to learn about royal etiquette as she prepares to marry into the royal family, but there may be something else she also needs to prepare for. Like every bride, Markle will likely want to make sure her wedding dress fits beautifully on the day she weds Prince Harry. The question on many women's minds however will likely be how the fit actress intends to make sure she stays in shape.
One person who may be familiar with this concern is her future sister-in-law, Kate Middleton, who stunned in her Sarah Burton for Alexander McQueen gown during her 2011 nuptials to Prince William. While she too always has a fit figure, the pregnant Duchess of Cambridge reportedly follows some strict diet guidelines to ensure she keeps a slim figure.
Back in 2014, Middleton was reportedly one of several celebrities obsessed with the then new Dukan diet, something that Markle could consider if she's looking for what has been touted as a guaranteed successful diet.
According to Cosmopolitan, the diet consists of an "attack phase," where those who do it eat only protein for a select number of days. They then introduce vegetables in a "Cruise Phase," before reintroducing light carbs, fruit and cheese in a "Conciliatory Phase." The man behind the diet, Dr. Pierre Dukan, has reportedly claimed that it is the real reason French women are known for keeping svelte figures without religiously hitting the gym or sacrificing eating delicious food.
However, Kate Middleton is also known for following other struct diet guidelines. According to Delish, she has also dabbled in the raw food trend. She is also known for sticking to still healthy options when she has a craving for sweets.
According to Woman Magazine, when the Duchess craves something sweet, she makes a smoothie of pureed berries and almond milk, which curbs the craving, but doesn't add too many heavy calories.
However, Markle is no stranger to staying in shape and watching what she eats. Though she reportedly does like to enjoy good foods and cook, she makes sure to drink green juice often, and also made sure to be diligent about what she would eat whenever filming throughout her career. Her usual diet allegedly would consist of hot water with lemon first thing in the morning, oats and banana for breakfast, a lunch of fish and vegetables, green juice and pasta and wine for dinner.
She's also known for staying fit with a workout regimen, with running and yoga tops on her list of favorite activities.
No matter how Markle stays fit, it's sure she will look radiant on her wedding day.
© Copyright IBTimes 2023. All rights reserved.