Will Prince Harry, Meghan Markle Be Stripped Of Sussex Titles? Netizens React
Some people wanted Prince Harry and Meghan Markle to be stripped of their Sussex titles.
A petition that rejects the usage of the terms "Duke and Duchess of Sussex" has been passed. It also aims to establish a precedent that Brighton and Hove Council will no longer afford official hospitality to those with royal or aristocratic titles, nor make use of those titles in official documents because the titles are arbitrarily and unfairly acquired.
"We the undersigned petition Brighton & Hove Council to reject the usage of the titles 'Duke of Sussex' and 'Duchess of Sussex' by the individuals Henry ('Harry') Windsor and Rachel Meghan Markle as morally wrong and disrespectful to the county of East Sussex," the petition read.
The petition was started by Charles Ross inJanuary. Over a thousand individuals have signed it already and it is due to be presented to the full Council meeting on Oct. 24.
Some netizens felt that those who supported the petition were racist and they were those who hated Markle. Many believed that this is very unlikely to happen.
"These crazies actually believe Sussex council will strip Meghan and Harry's title away from them too funny, the council will simply say you have a right not to like them but this petition is ridiculous," one netizen wrote on Twitter.
Another said that the British Royal Family would never strip Prince Harry and Markle of the titles that the Queen herself gave to them on their wedding day. A different user added that it's very unlikely for the council to ever go against the Queen.
"Wahahahahaha they are really delusional. They must live in cuckoo land to think that they will be stripped of their titles. Newsflash dearies: the Queen bestowed Harry his title, not Sussex. So good luck with that," one netizen said of the petition.
There's only one scenario when Prince Harry and Markle have to drop their Sussex titles. The Duke and Duchess of Sussex won't be addressed as such when they fly to Scotland because there is another title designated for them in the UK's northernmost country.
"Whilst in Scotland, Harry and Meghan are known as the Earl and Countess of Dumbarton," a source said.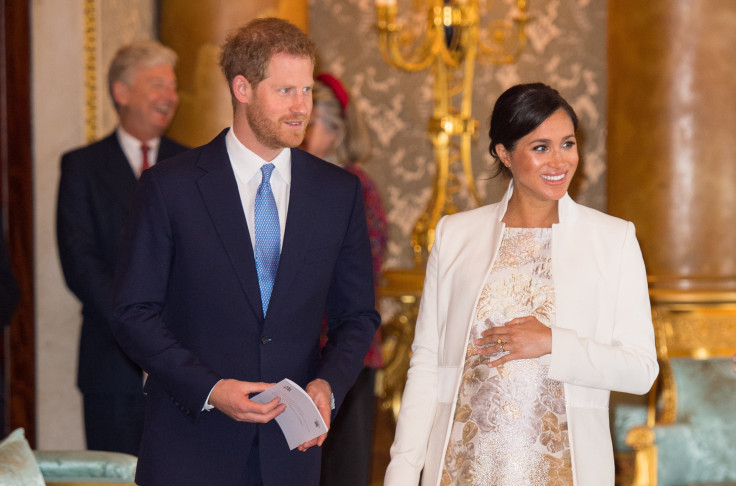 © Copyright IBTimes 2023. All rights reserved.