Will Pulse Nightclub Be Sold? Owner Backs Out Of Deal With Orlando For Site Of Shooting Massacre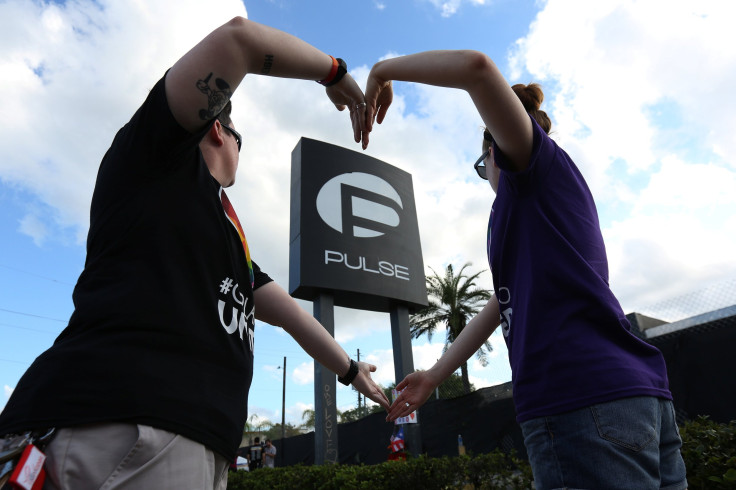 The owner of Pulse, the Orlando nightclub where 49 people were gunned down in June in one of the worst shooting massacres in the country's history, has reportedly decided not sell the site to the city, the Orlando Sentinel reported Monday.
Barbara Poma backed out of a previously negotiated $2.25 million deal with the city, which planned to turn the club into a permanent memorial. Poma said in a statement released through her lawyer that she "can't just walk away" and that the club "means so very much to my family and our community."
"I intend to create a space for everyone, a sanctuary of hope, and a welcoming area to remember all those affected by the tragedy," Poma said. "I plan to do that directly with the involvement of the communities impacted by this tragedy, the families of the victims and any private or public sector individuals or organizations who wish to assist. We must do this together as a community."
Previously, under current Mayor Buddy Dyer, Poma had worked out a deal to sell the club last month, but the city's administration said it understood her decision.
"We understand that this was an incredibly difficult decision for the owners," the city's statement read. "We respect their decision and are hopeful the Pulse site continues to be a place of hope and healing that honors the victims."
Orlando's City Council was originally scheduled to vote on the sale on Nov. 14, though there was a discrepancy over the sale price with some believing the cost was far higher than the appraisal of $1.65 million, The Sentinel reported.
But even if the sale had gone through, the site would've remained the same for as little as a year or as long as 18 months, Dyer said last month according to WFTV.com.
Ever since the shooting on June 12, the club has already become a memorial adorned with flowers, cards and positive messages for the victims and their families.
© Copyright IBTimes 2023. All rights reserved.