Will There Be A Nuclear War Between North Korea And US?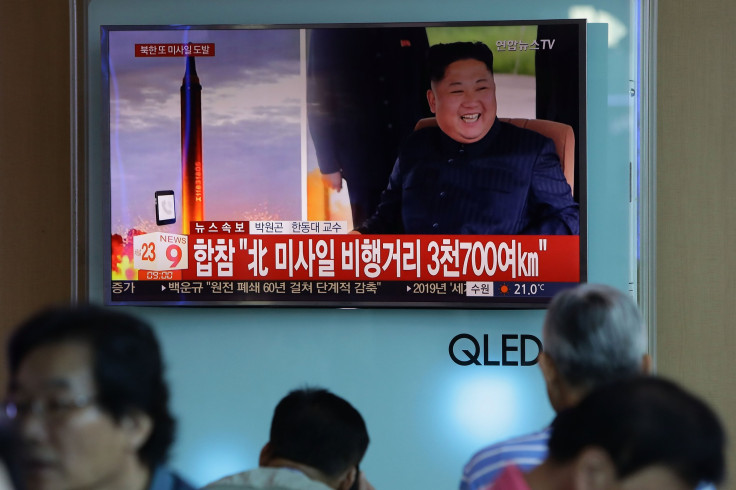 Amid increasingly heated rhetoric between the United States and North Korea, Secretary of Defense James Mattis sought to quell concerns about the potential of an impending nuclear war. During an appearance in Thailand with the Association of Southeast Asian Nations (ASEAN), Mattis said the U.S. was "not rushing to war" but instead was seeking a "peaceful resolution" to conflict with North Korea.
"Do we have military options in defense if we're attacked, our allies are attacked?" Mattis said, according to the Times of Israel. "Of course we do. But everyone is out for a peaceful resolution."
In a previous discussion with South Korean and Japanese officials in Manila, all agreed to increase diplomatic pressure on North Korea in the midst of an "unprecedented and grave threat."
"And that's really what – what it is all about, to keep DPRK efforts firmly in the diplomatic lane for resolution," Mattis said.
Mattis' comments seemed to stand in stark contrast with those of the commander in chief. In a number of heated comments, President Donald Trump leveled threats against North Korea. In off the cuff remarks during an August meeting, Trump cautioned Kim Jong Un's regime would be met with "fire and fury like the world has never seen." In a separate August tweet, the president announced that "military solutions are now fully in place, locked and loaded, should North Korea act unwisely."
"Presidents and their administrations have been talking to North Korea for 25 years," Trump wrote in a string of tweets Oct. 7. "Agreements made and massive amounts of money hasn't worked, agreements violated before the ink was dry, making fools of U.S. negotiators. Sorry, but only one thing will work!"
It remained unclear what, exactly, Trump meant by the "one thing," though many agreed it was a reference to military action. In an April visit to South Korea, Vice President Mike Pence announced the end of the U.S. policy of "strategic patience" toward North Korea. Pence noted that while the administration hoped to utilize "peaceful means" in its dealings with North Korea, "all options" remained on the table.
North Korea ramped up its ballistic tests this year – firing 22 missiles during 15 separate tests. In an apparent response to joint military drills carried out by the U.S. and South Korea in recent days, North Korea warned last week of an "unimaginable strike" on the U.S.
© Copyright IBTimes 2023. All rights reserved.
FOLLOW MORE IBT NEWS ON THE BELOW CHANNELS