Will There Be A True 'Mean Girls 2'? 2018 Sequel Movie Update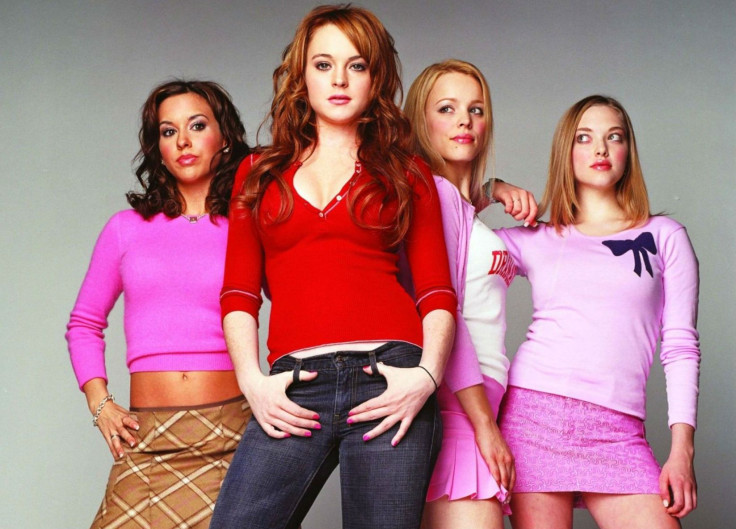 What day is it today? It's Oct. 3, AKA "Mean Girls" Day, of course. On this important occasion, fans usually have another question at the top of their minds: Will there ever be a sequel with the original cast?
The iconic teen flick came out 14 years ago, but no matter how much time passes, people will always want to see a continuation of the story of Cady (Lindsay Lohan) and the Plastics — Regina (Rachel McAdams), Gretchen (Lacey Chabert) and Karen (Amanda Seyfried). This year, the enthusiasm for one is probably at an all-time high because today's holiday commemorating Aaron Samuels (Jonathan Bennett) asking Cady the date happens to fall on a Wednesday. That's double the "Mean Girls" fun, which means hopefully you're wearing pink while reading this.
While there's no official news about a "Mean Girls 2" — not the 2011 TV movie sequel, but a sequel with the original cast — actually happening, that hasn't stopped some of the stars from sharing their thoughts about it. Lohan, specifically, has been very vocal about wanting to get the movie going. She's even been trying to kickstart the process herself.
"I would love to have Jamie Lee Curtis, Jimmy Fallon in the movie," the actress told CNN in 2016, according to Entertainment Weekly. "I have already written a treatment for it. I just need a response. I know Mark Waters, the director, he'd happily come back."
When speaking with E! News at the end of 2017, she said she'd "love to do it again, we had so much fun making it."
Shortly after that, Lohan appeared on "The Wendy Williams Show," saying how she often brings up the idea to "Mean Girls" producer Lorne Michaels, who also created "Saturday Night Live."
"I've harassed so many times it's becoming a bit stalker-ish," she said on the talk show earlier this year. "I go to 'SNL' when I'm in town. I go to Lorne. I run to ['SNL' writer] Steve Higgins."
Unfortunately, Tina Fey, who wrote and starred in the film, doesn't think the chances of the movie actually happening are very good. When speaking with Entertainment Tonight earlier this year about the Broadway version of the movie, she also shared her thoughts about doing a sequel. While Fey joked that she wants "somebody to write it up," she said she thinks it would be too expensive to get the original actors.
"Their quotes are all too high now," she said. "They're, like, Oscar nominees and stuff. There were great performances in the movie. Lindsay Lohan, Rachel McAdams and Lacey and Amanda, they're great in the movie."
Although a real "Mean Girls 2" isn't in the works yet, the fact that the stars and fans of the movie continue to bring it up means that maybe not all hope is lost. Just keep wishing on that pink shirt of yours and perhaps the Plastics will return.
© Copyright IBTimes 2023. All rights reserved.