Will Trump Be Impeached? John Legend Thinks President Won't Last A Term As Approval Ratings Fall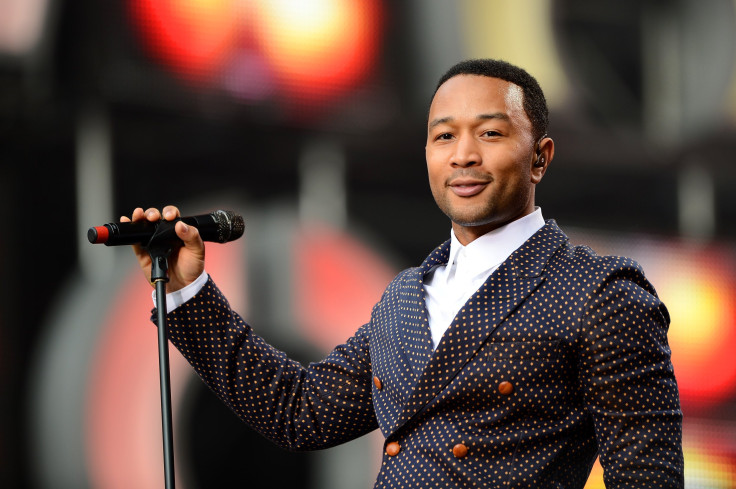 John Legend thinks President Donald Trump will be impeached before he completes his first term. The singer's comments came during his recent interview with the Independent where he seemingly urged for the removal of Trump from the White House.
"I think he's already done enough to be impeached," the Grammy-winning "Darkness and Light" singer said. "Now it's just a matter of when Congress has the guts to do it. And it may not happen until after 2018, but it may happen sooner if enough evidence is presented against him."
While Legend slammed Trump for his works so far, he said he was not even happy about the prospect of Mike Pence becoming the next president after Trump's ousting.
Read: Trump Latest Approval Rating: Most Americans Disapprove, Except For Economy
"I'm not super optimistic for a Mike Pence presidency either, but at least I think he's not insane," he said. "He doesn't seem like he's a psycho."
This is not the first time Legend has expressed his disapproval of Trump, calling for his impeachment. Just after Trump took office, Legend criticized the president during the annual awards ceremony of the Producers Guild of America in Los Angeles.
"Los Angeles is the home of so many immigrants, so many creative people, so many dreamers. Our America is big, it is free, and it is open to dreamers of all races, all countries, all religions," Legend said onstage. "Our vision of America is directly antithetical to that of President Trump. I want to specifically tonight reject his vision and affirm that America has to be better than that."
In February, he told Fault magazine that "Trump's America' won't last very long and we get him out of here within the next four years."
During the latest interview with the Independent, Legend said: "Donald Trump represents that sense of being 'put-upon' and victimhood among the Christian white straight man."
He went on adding: "And I feel like they have a bit of a backlash against anything that celebrates another type of existence whether it's women, LGBTQ, people of color… "There are some that feel like any type of inclusion, any interruption of the overall domination of white men, is some kind of front. Which is weird because they're still doing fine, they're still winning. We're just asking to have a seat at the table!"
Legend's remarks came despite the fact that Trump expressed his support for LGBTQ and recently proclaimed April as National Sexual Assault Awareness and Prevention Month.
Trump's approval ratings continue to decline since he took office in January this year.
A survey from Rasmussen Reports Wednesday found only 46 percent of American voters approve of Trump's work. According to a Quinnipiac University survey Tuesday, Trump's performance in office had a 35 percent approval rating, while 57 of the people expressed their disapproval of his work.
© Copyright IBTimes 2023. All rights reserved.