Will Trump Kill Unions? President Pressured To Cut Back Organized Labor-Friendly Decisions From Obama Era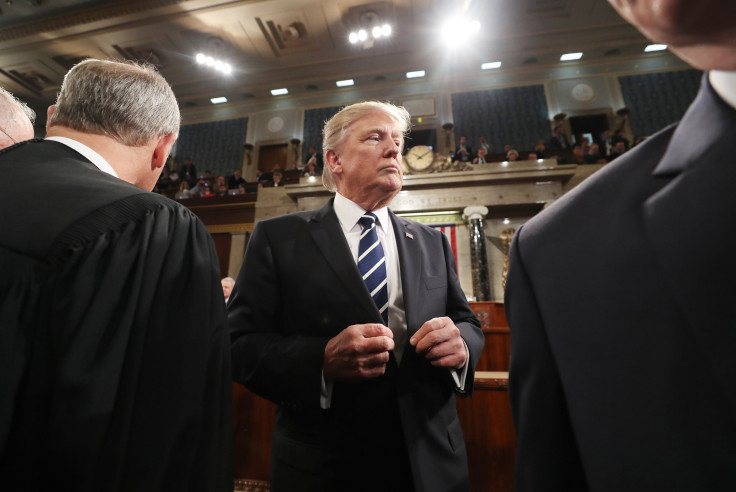 Despite President Donald Trump's positioning himself up as a jobs president one faction has been skeptical and critical of Trump's workforce promises since he began his presidential run: unions. The president is facing pressure from the Workforce Freedom Initiative, a part of the U.S. Chamber of Commerce, to rescind changes that the Obama administration made to the National Labor Relations Board.
Most of those decisions were favorable to organized labor, and if Trump follows the Chamber's recommendations, that could spell bad news for unions.
The NLRB, an independent government agency that enforces labor law, has two vacant seats on its five-member board, and Trump is almost ready to nominate two Republicans to take those seats, according to Bloomberg BNA. But the Chamber said in a report released Monday that nominating two board members who would be tougher on union policies was not enough.
"The Obama-era NLRB's flawed interpretation of the National Labor Relations Act led to a massive regulatory overreach that favored unions at all costs," said Glenn Spencer, vice president of WFI. "Congress and the Trump administration can restore common sense to labor law by appointing new Board members who will properly administer the NLRA, and by making sensible legislative fixes to the statute."
The Chamber encouraged Trump to review the following, among other Obama-era policies and decisions:
- Micro-unions, or small groups of workers who choose to unionize at companies, even if the majority of the company's employees don't want to.
- Ambush elections, in which workplaces can decide to form a union in 10 days.
- Policies obligating employers to bargain with unions before the parties reach a contract.
- Allowing unionized workers to use their employer's email to organize union activities.
- Expanding picketing rights for unions that encroach on employers' private property rights.
The full document, called "Restoring Common Sense to Labor Law," can be found here.
© Copyright IBTimes 2023. All rights reserved.
FOLLOW MORE IBT NEWS ON THE BELOW CHANNELS