William Shatner Blue Origin Spaceflight: Twitter Trends With 'He's 90' After Launch
William Shatner, the actor who played Captain Kirk on "Star Trek," on Wednesday became the oldest person to visit space at age 90.
Shatner was aboard the Jeff Bezos-owned Blue Origin New Shepard rocket with three others. The second human spaceflight from the aerospace company took off before 11 a.m. CT from the West Texas launch site.
When Shatner and the crew returned to Earth several minutes later, Shatner was visibly emotional over the experience.
Bezos greeted the passengers outside of the landing capsule along with their families.
"In a way, it's indescribable," Shatner told the Amazon founder.
Shatner went on to reflect on his experience in space. "Everybody in the world needs to do this. Everybody in the world needs to see it," Shatner said.
"It was unbelievable. The little things – the weightless – but to see the blue color (of the sky) whip by you and now you're staring into blackness. … And then it's gone. It was so moving. This experience did something unbelievable."
Following his comments, Shatner's name began to trend on Twitter with users praising his historical trip.
"Congrats to William Shatner for being the oldest person to go out into space at 90 years old, but holy crap, HE'S 90 YEARS OLD!??! Everyone should be congratulating him on that accomplishment alone! It's a shame they did not name the #BlueOrigin ship the Enterprise. Missed op," one post read.
Another user praised Shatner for managing to complete another major accomplishment in his life.
"Good for William Shatner; not only is he 90 going on 65, he crammed more life into those 90 years than most people would in several lifetimes, and now he can add this experience that a select few were ever privileged to experience to his already full life," read the tweet.
Shatner thanked Bezos for the experience and how spaceflight changed his life. "What you have given me is the most profound experience I can imagine," he told Bezos. "I hope I never recover from this."
The Blue Origin flight on the New Shepard was originally scheduled to take off on Tuesday, but it was delayed due to high winds.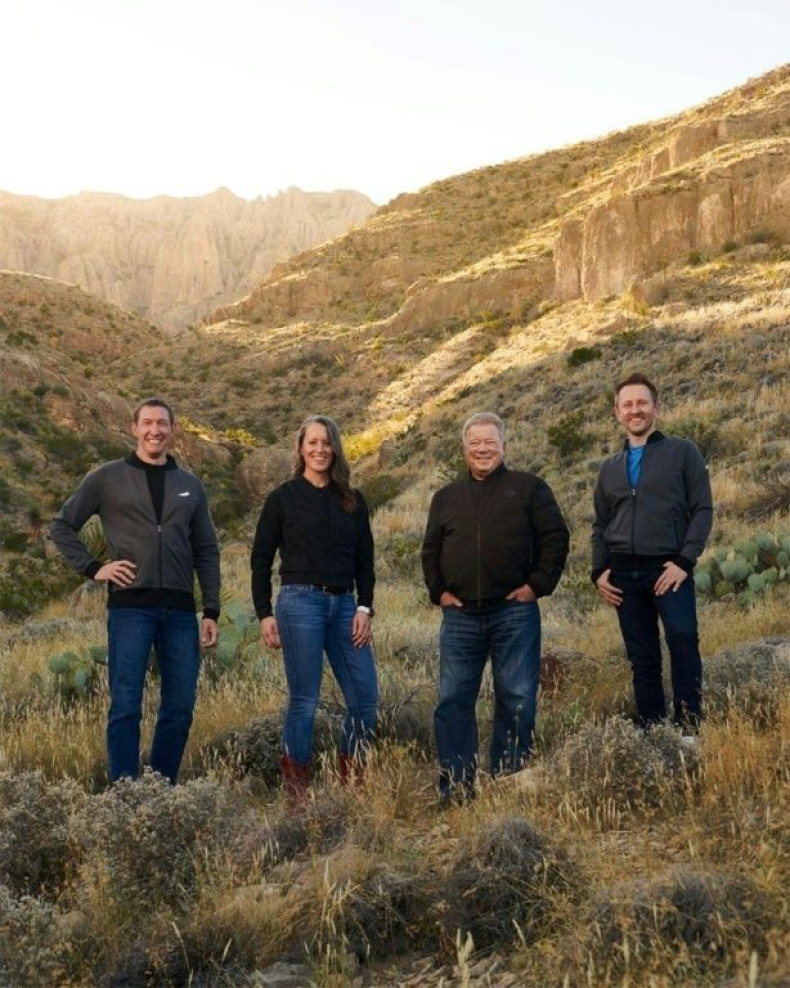 © Copyright IBTimes 2022. All rights reserved.