Wimbledon 2015 Quarterfinals: Prediction, Betting Odds For Djokovic, Federer, Murray And Wawrinka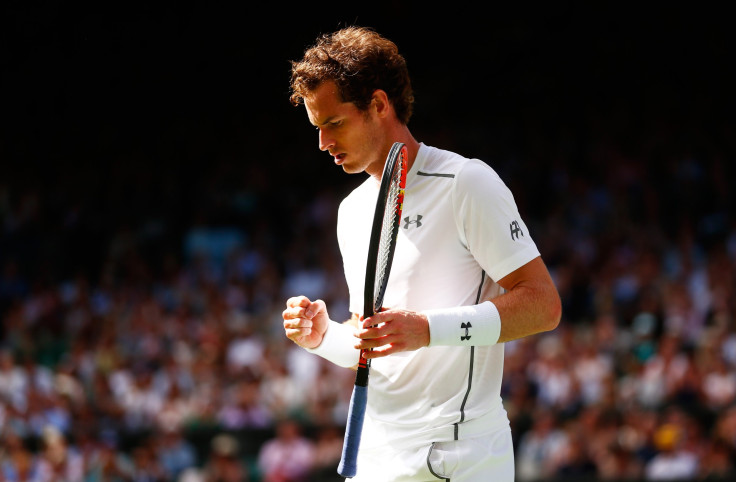 Just eight players remain in the hunt for the 2015 Wimbledon championship, and the top four seeds are all set to play on Wednesday. Novak Djokovic, Roger Federer, Andy Murray and Stan Wawrinka are all expected to win their respective matches and advance to the semifinals.
After defeating competitors who didn't have much of a chance to make a run in the tournament, tennis' top stars will face some tougher competition. Both Djokovic and Federer will go up against top-12 seeds, and Wawrinka is considered to have the toughest challenge of all the favorites. Had Rafael Nadal not been upset in the second round, he could've been in line to face Murray in Wednesday's quarterfinals match.
Below are predictions for all of Wednesday's Wimbledon matches, as well as betting odds, courtesy of Bovada.lv.
Roger Federer vs. Gilles Simon
Federer appears poised to make another trip to the semifinals. He breezed through his fourth-round match against No.20 Roberto Bautista Agut on Tuesday, and he's been edged in just one set at Wimbledon. The two players have never met on grass, but Federer has just two losses against Simon, including wins in their last five head-to-head matches. Simon was impressive his his recent straight-set victory over No.6 Tomas Berdych, but the No.2 seed could prove to be too much for him.
Betting Odds: Federer-900, Simon+600
Prediction: Federer in five sets
Andy Murray vs. Vasek Pospisil
The Brit is considered to have the easiest road to the semifinals. Pospisil is ranked No.54 in the world, and though he's beaten two top-30 players at Wimbledon, the Australian Open was the last time he won more than two matches at any tournament. Murray has won all nine of his matches on grass in 2015, and he should be able to get his 10th against the biggest longshot in the field.
Betting Odds: Murray-3300, Pospisil+1400
Prediction: Murray in four sets
Novak Djokovic vs. Marin Cilic
After dominating his first three matches, Djokovic showed some vulnerability in Round No.4, losing the first two sets of his match with Kevin Anderson. But the defending Wimbledon champ rebounded to win the final three sets, and he shouldn't have much trouble in getting to this year's semifinals. Cilic started the tournament as one of the top competitors, outside of the top few players. But he's been dominated by Djokovic, losing all 12 of his career matches against the No.1 seed. Cilic did manage to take Djokovic to five sets in the quarterfinals of Wimbledon last year, but there's little reason to believe that he'll be able to win.
Betting Odds: Djokovic-1400, Cilic+800
Prediction: Djokovic in straight sets
Stan Wawrinka vs. Richard Gasquet
Despite replacing Rafael Nadal as the world's fourth-best player, Wawrinka is not considered a near-automatic entrant in the Wimbledon semifinals like the remaining members of tennis' "Big Four." Gasquet has a few impressive wins over the past week, topping No.11 Grigor Dimitrov and No.26 Nick Kyrgios. Wawrinka beat Gasquet to reach the quarterfinals of the 2013 French Open, and Gasquet won their only other matchup in 2006. The world's No.4 player has yet to lose a set at Wimbledon, and he should be able to advance on Wednesday.
Betting Odds: Wawrinka-230, Gasquet+190
Prediction: Wawrinka in four sets
© Copyright IBTimes 2023. All rights reserved.
FOLLOW MORE IBT NEWS ON THE BELOW CHANNELS