Windows 10-On-Xbox One With 360 Compatibility Arrives November, DVR Features In 2016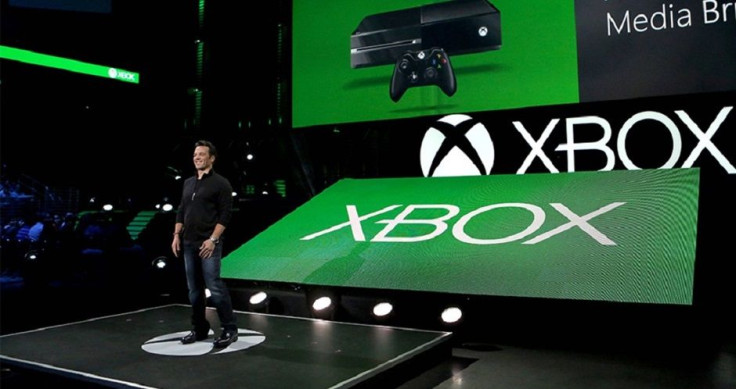 Microsoft has announced that the new Xbox One software interface, powered by Windows 10, is coming in a free update in November. At the Gamescom conference in Cologne, Germany, the company also announced that backward-compatibility support for the Xbox One is coming in November. The update will enable gamers to play more than 100 Xbox 360 games on their new console at launch, with hundreds more on the way. All future Xbox 360 Games with Gold titles also will be available through backward compatibility.
The company is not stopping there. In 2016, Microsoft will release another update that will bring digital video recording (DVR) features to the Xbox One. The feature will allow players to record free-to-air TV through the OneGuide, schedule recordings remotely via Xbox Live, and record shows at any time with Instant On enabled.
Xbox DVR will have deep Windows 10 integration. The Xbox app will let users stream shows to any Windows 10 device, and download them for future watching without needing Internet access. It was not entirely clear, however, whether there would be any digital rights management (DRM) restrictions on these recordings, although Microsoft is claiming that users will be able to watch "whenever and wherever you like." The DVR service will not require a subscription and will be included in a free update.
Xbox One on Windows 10 will bring support for universal apps to the console, part of Microsoft's strategy to ensure customers can use a single app on any device they wish. The update is another step in Microsoft's plan to have Windows 10 running everywhere, with the company stating an end goal to have Windows 10 running on 1 billion devices by 2018.
Cloud-based features, like Xbox DVR, are crucial to Microsoft's positioning as a service provider, and the company has seen strong returns on previous online services such as Xbox Live and Office 365. The launch of Windows 10 on the console will further embed these services.
© Copyright IBTimes 2023. All rights reserved.